Multimedia University students, on Monday, September 9, took to the streets to protest a recent spike in accidents along Mbagathi Road.
The irate students sent a warning to a matatu Sacco identified as Ongataline claiming that its crews were notorious for harassing university students using their services.
They claimed that fares to campus are arbitrarily hiked once students board the popular Sacco vehicles despite negotiating a reasonable fare beforehand with confrontations leading to some students being forced to alight mid-journey.
The protesters were also demanding action after their colleague was allegedly hit and killed by a speeding matatu in a hit-and-run incident.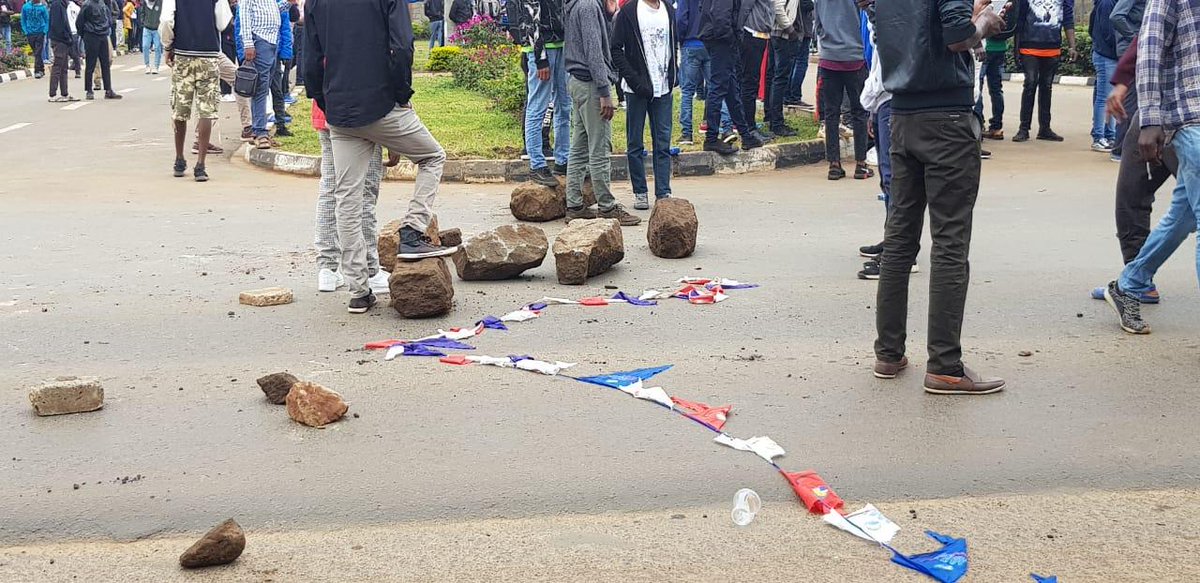 "We would like to warn Ongataline that this is the last time. Harassment from conductors will end," one of the protesters is heard speaking to the press in a video seen by Kenyans.co.ke
At the time of going to press, police officers had arrived at the scene and were containing the situation. Traffic along the busy highway and temporarily resumed.
Three students were later arrested in the protests that reportedly commenced early Monday morning.
The Sacco previously made headlines in two separate incidents, one which claimed four lives and left six other people injured.
Matatu's plying the route have, for years, attracted the wrong rapport especially with numerous accidents and vulgar nature their operators do business.
In September 2018, a matatu belonging to Wamasaa Investment Sacco, overturned in Kitengela after getting involved in an accident along Langata Road, killing four in 2016.

Below are more photos and a video from the protest: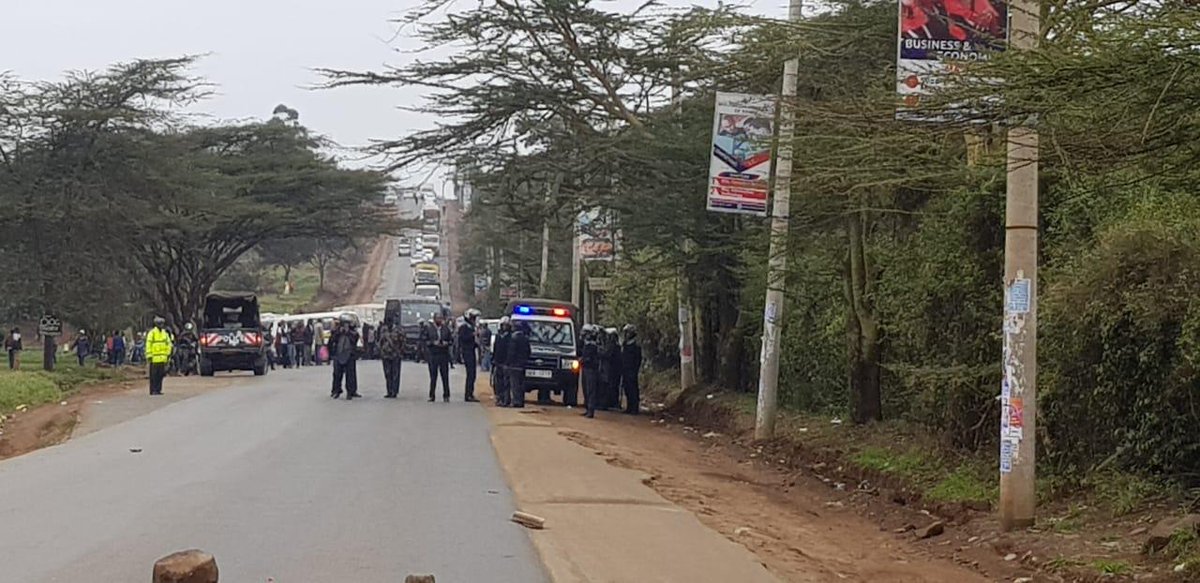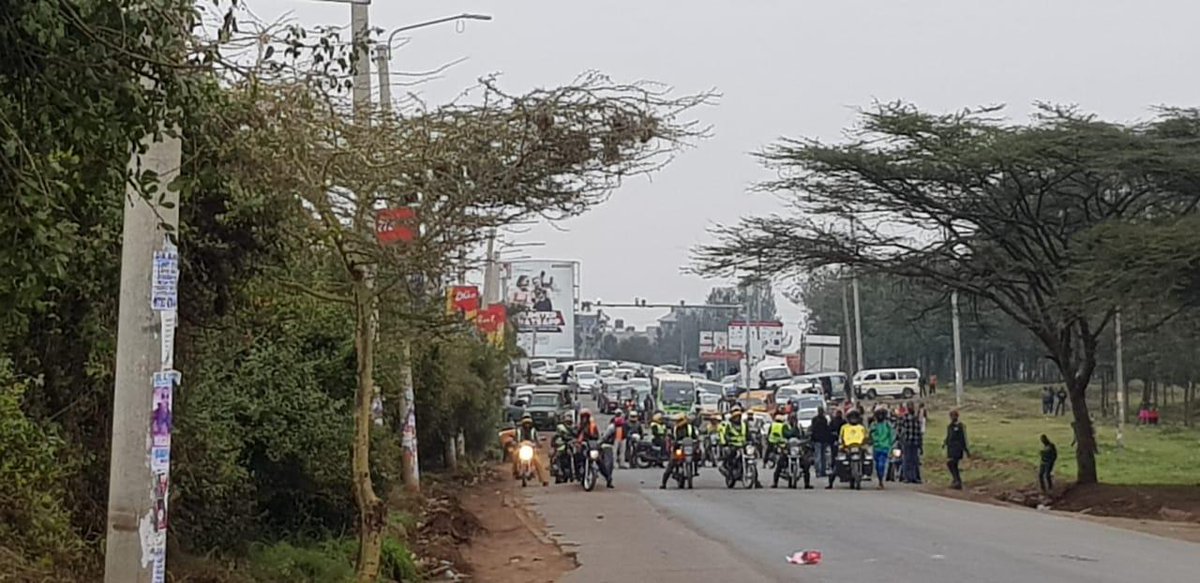 DEVELOPING NEWS: Chaos at Magadi Road following a protest by Multimedia University students after a student was hit and killed by a speeding vehicle pic.twitter.com/N26h6N3mju

— Citizen TV Kenya (@citizentvkenya) September 9, 2019
SOURCE: kenyans.co.ke


What Are Your Thoughts
Share with us what you think about this article