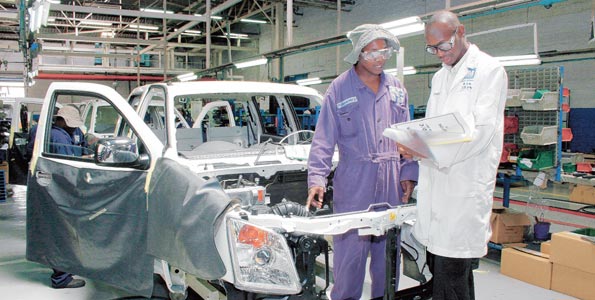 An auto firm has asked the government to be consistent in its policies to avoid driving the industry into losses.
General Motors East Africa (GMEA), accused the government of lack of a clear guideline on the shift from small to bigger capacity passenger vehicles which would have phased out the 14-seater matatus from public service.
GMEA, which sells the Isuzu and Chevrolet brands in East Africa had made plans for increased demand of middle and large capacity buses in light of the government's intended phase out of the 14-seater matatus.
"We enlarged our labour force and even increased imports of large capacity vehicles as we braced for a booming business, but the lack of a clear direction from the government declined the uptake to far below what we were expecting," said GMEA managing director Rita Kavashe.
Ms Kavashe said the indecisiveness on part of the government on the matter was costing GM and the entire industry a lot of money as many investors had aligned their plans in sync with the effects of policy change.
"The government should know that industry decisions are normally based on compliance to policy and work with that in mind to provide consistent and clear guidelines," she said.
In an interview with Nation, Ms Kavashe said her company has embarked on regional workshops dubbed PSV Vision 2030 together with Matatu Owners Association, Ministry of Co-operatives, insurance companies and banks to create awareness to the public on why the shift from 14-seater is the way to go.
In the first quarter of this year, the industry dropped by 5.4 per cent as the heat of galloping inflation and high interest rates burnt Kenyans' spending power.
However, Ms Kavashe said that the real impact of the high interest rates regime will be felt in the second half of the year since so far many buyers have relied on last year's loans and it is hard for someone to drop a loan they are already servicing.
But today, she said, the rates are already high therefore keeping most customers at bay as they wait for a drop even as the cost of life soars on the backdrop of high inflation.
She said that her company is now considering the introduction of prime movers transport vehicles at the beginning of next year to bridge an existing gap in the market.
What Are Your Thoughts
Share with us what you think about this article