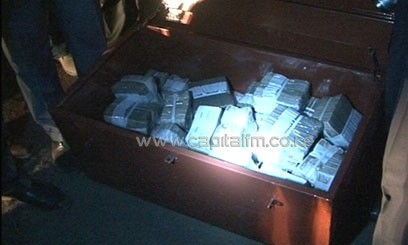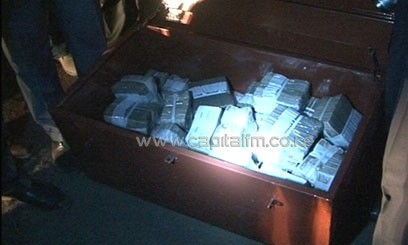 Police have recovered Sh13 million cash in transit which was stolen from an armoured car while it was being taken from a bank in Westlands to the Central Bank of Kenya.
Nairobi Police boss Benson Kibui told Capital FM News that the cash was recovered at Mathare Area 2 in a van belonging to KK Logistics, an arm of KK Securities firm.
Kibui said that three Administration Police officers and three KK guards who were escorting a total of Sh82 million left their uniform and three GK rifles in the abandoned vehicle.
"There were six people, three AP officers and 3 KK guards. They stole the money which was amounting to about Sh82 million which they were transporting from Westlands to the Central Bank of Kenya," he said. "We found about Sh13, 490,000 in Mathare Area 2 where they had abandoned the vehicle."
He indicated that they have now launched a manhunt for the six suspects and called on anyone with any information about their whereabouts to contact the police.
"We are tracking their whereabouts because these are people that are known. They will not hide from us for a long time. We would however like to request any member of the public who may have any information on them to let us know so that we may take action," he stated.
In March 2012, police recovered Sh36 million cash in transit to Garissa after it was abandoned at Ndarugo area within Mang'u, off the Thika superhighway.
The cash being transported by security firm Wells Fargo was diverted by Administration Police officers who abandoned the van carrying it and fled after failing to access the cash box.
In 2010, a G4S cash-in-transit crew disappeared with more than Sh250 million in Mombasa, leaving the police escort stranded. Another 24 million was stolen in a heist involving a G4S crew in Nairobi.
In the same year, some Sh25 million was lost after a G4S van went missing at Yaya Centre, Nairobi. The car was later found less than half a kilometre away, with its cargo missing.
What Are Your Thoughts
Share with us what you think about this article