The traffic department has announced that it will install speed cameras on all major highways in the country before, during and after festive season in a bid to reduce road accidents. Traffic Commandant Samuel Kimaru while leading a task force on maintenance of order on roads in Garissa, said the department has earmarked areas where the cameras will be installed.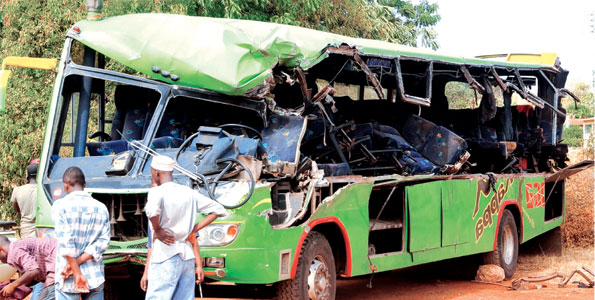 Kimaru warned traffic officers who take bribes from motorists. He said they will face dire consequences. Kimaru said PSV drivers who will be found operating on routes they have not been licensed for will have their vehicles grounded.
The traffic boss said there is always a sharp increase in accidents during the Christmas holiday as drivers rush to ferry the high number of travellers. "We will be very vigilant this Christmas holiday and we will ground vehicles which will be found breaking traffic rules especially those operating without TLB licenses," he warned.
News Source: allAfrica
What Are Your Thoughts
Share with us what you think about this article