Autocross gets underway as Car and General come on board
Feb 15th, 2011 | By
Angela
| Category:
Media Release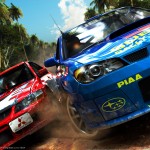 This year's round one of the KenyaNational Autocross Championship is set for Jamhuri Park this Sunday.
The Kenya Motor Sports Club (KMSC)–organised event will, however, run without defending champion Steve Anthony who has indicated he needs to sort out his domestic issues.
"I love the sport but at this point in time, I intend to compete in selected events," said Anthony. Keith Henrie, who was Anthony's biggest rival last season, is expected to ruffle feathers if his aggressive driving last season is anything to go by. Samir Khan also showed tremendous improvement last season and it will be interesting to see how he goes about it.
Other regulars include Sucki Parmar, Sukhminder Jandu, Teddy Ghir, Ken Anunda, Mombasa-based Tarveen Singh Oshan and Rathod siblings- Karan and Rikin.
The under-24 class Champion Charles Mugo will be looking to maintain his tempo and as such fight to eclipse Henrie. Mugo predicts stiff opposition from Karan and Anunda.
The programme for the event started yesterday with the opening of entries. Signing on and scrutineering is scheduled for 8.00 am to 9.30 am on Sunday, followed by drivers' briefing, official practice and official heat runs.
The event will be run in compliance with the National Competition Rules of the Kenya Motor Sport Foundation (Appendix F) and the Additional Supplementary Regulations under the International Sporting code of the FIA.
Announce sponsorship
University of Nairobi volunteers will be the Chief Time Keepers, according to the regulations.
There will be two classes namely budget and open class. The budget class features a maximum engine capacity of 1,500cc, single carburetor, and single camshaft; normally aspirated.
Meanwhile, Car and General will today announce title sponsorship for the Kenya National Motocross Championship at the Jamhuri Park racetrack at 4.30 P M Vijay Gidoomal, the Managing Director of Car and General will announce the company's sponsorship for 2011.
The function will be attended by Maina Muturi, the Vice President of the FIM Africa, Rick Ashley, the Chairman of East African Motor Sports Club and George Guya, the Vice Chairman.
Story by By Oscar Pilipili. http://www.standardmedia.co.ke/sports/InsidePage.php?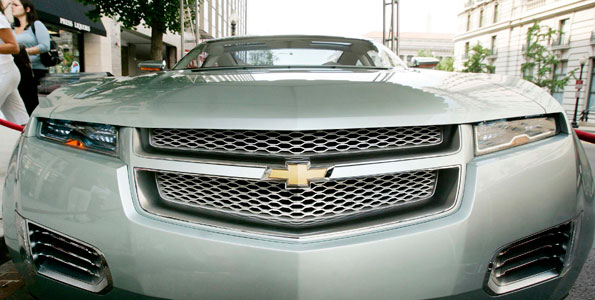 General Motors has made such significant improvements in its products that Chevrolet, Buick, Cadillac and GMC are now ranked as more reliable brands than Mercedes-Benz, BMW and Audi, ...
READ MORE
All competitors taking part in next weekend's KCB Safari Rally will be required to carry tracking devices in their rally cars, according a circular issued by the Kenya Motor Sports ...
READ MORE

Related posts: