Lamborghini Urus SUV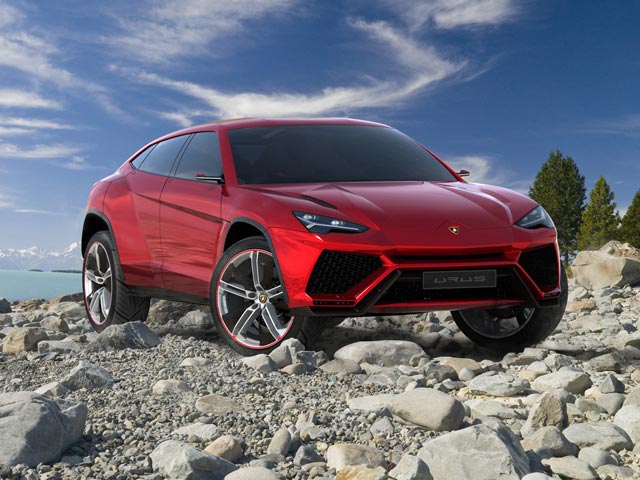 src="http://www.kenyacarbazaar.com/blog/wp-content/uploads/2012/04/174299-150×150.jpg" alt="" width="150″ height="150″ />We knew this has been coming for some time; the only question was when exactly. And now, just a day before the doors open to the 2012 Beijing Motor Show, pictures and details of Lamborghini's highly anticipated SUV concept have been revealed. Called the Urus, the concept "is a very concrete idea for the future of Lamborghini - as a third model line and as the perfect complement to our super sports cars," according to Lamborghini CEO Stephan Winkelmann.
Sounds decent enough, but does the Urus have what it takes to wear that Spanish fighting bull badge? We certainly think so; power comes from a 5.2-liter V10 with 600hp. According to the press release, the Urus will offer the lowest C02 figure of its main competitors, which would likely consist of the Porsche Cayenne, Audi Q7 and a future Bentley SUV (ironically, all of these brands are a part of the VW Group as well). As expected, the Urus has an all-wheel drive system, but unlike the brand's two other super cars, the Urus is meant to be a daily driver that's suitable as a household's primary car.
In other words, Lamborghini officially wants to branch out to families as a part of their customer base. Its supposed target markets include the U.S., UK, Germany, Russia, the Middle East and China with annual production being targeted at 3,000 units.
Compared to Lamborghini's first and so far only production SUV, the LM002, the Urus is simply a more well-rounded vehicle. The LM002 was powered by a V12 with 450hp and had a top speed of 130 mph. While that SUV became an icon (only 300 units were built), Lamborghini wants a future Urus production model to become one as well.
Lamborghini calls the exterior design avant-garde, a technical sculpture in rapid movement. Like the Aventador, the Urus features extremely tight, razor-sharp lines and finely executive surfaces. It's unquestionably Lamborghini through and through. As mentioned earlier, not only will the Urus compete with its fellow VW Group ultra-luxury SUV lineup, but it will more than likely utilize the same platform that also underpins those models. We'll have more details hopefully starting tomorrow, but for now take a look at the new Urus concept and let us know what you think. Has Lamborghini delivered the goods or do they need to return to the drawing board (like Bentley)?
Related posts: