Billions lost.
Feb 21st, 2012 | By
MrJob N. Okemwa
| Category:
General Information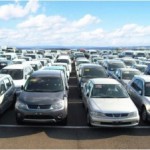 Several Tanzanians have collectively been cheated out of over half a billion shillings by Japanese companies that  lure customers with prospects of owning posh, unbelievably cheap vehicles. They are victims  of transactions under which  they place orders and commit their money for vehicles whose photo impressions they select on line, but which are never delivered. Consequently, sweet dreams have turned into 'financial funerals' for local families    most of whose lost money represented long-time, painstaking savings – while the crooks in the Pacific Ocean island nation laugh all the way to the bank. The crooks are negative beneficiaries of the availability and relatively cheap prices of  secondhand vehicles in poor, developing countries, including Tanzania.
An attendant factor is the spread of Information Technology, one of whose features is on-line trading, which crooks can, and are applying to con gullible, trusting potential customers. At Kenya Car Bazaar Ltd. we have established that Tanzanians have lost  an estimated Sh600 million to fake Japan  motor vehicle dealers whose advertisements for relatively low-cost purchases for posh cars are most tempting, and virtually irresistible. Deeply frustrated victims of the fraud have filed complaints to the ministry of foreign affairs and international cooperation, the International Police (Interpol) and Tanzania's embassy in Japan. They hope that their interventions would  help to track down the culprits, and enable the victims to recover their money.
The foreign ministry's senior Information Officer, Mr Assah Mwambene confirmed that they had received many such complaints. "We are trying to see how to help but in the meantime we advise those wishing to buy cars online to first establish  the existence and credibility of the companies before committing themselves to any financial transactions,"  he said. He said the ministry and its embassy in Japan would be ready to verify existence of such online companies. "For some of the cases it is now very difficult to trace the dealer companies as they no longer exist," he explained.
Inquiries reveal that similar cases of online fraud have been reported in neighbouring Kenya and Uganda. And because the theft was tarnishing the image of genuine Japanese dealers, one popular online car dealer, TradeCarView, has raised the red flag. The company has issued on its website, a number of blacklisted companies it says should not use its platform to access prospective clients. It says the blacklisting was based on different factors such as the nature, severity, and the number of complaints received from its users whom it had guaranteed a safe and trustworthy trading environment.
TradeCarView says the same blacklisted firms have been flagged at the Tanzanian embassy in Japan.
"It is the responsibility of the buyer and seller to take necessary precautions. We do not take responsibility in the event of such an occurrence," it warned in a statement. According to the company, they have received such fraud cases from Tanzania, Burundi, Kenya, Malawi, New Zealand, Uganda, Zambia and Zimbabwe. The released names of companies it says it has blacklisted include, Fuji Global, Sunada Auto Sales, Seven Seas Motors, Bas Japan and Exco.
Others are F.A.R Trading, Dream Stock Trade, Happy Autotrade and Superior, all of Japan.
However, TradeCarView says there could me more companies still on a mission of coning prospective buyers.
Efforts by The Kenya Car Bazaar Ltd. on Sunday to get a reaction from the Japanese embassy in Dar es Salaam  didn't succeed. The agony of Mr Isaac Elly, who  is based in Arusha, mirrors that of other victims. In 2010, he placed an order for a 1994 make Toyota Land Cruiser Prado worth $8400 (over Sh13m), but hasn't received it to date. Mr Elly said his deal was through a company called CAT, which had been hosted on TradeCarView's website.
"A person introducing himself as an official at CAT has taken me in circles for the last two years despite promises to ship in the car after 10 days of receiving full payment," he narrated  sorrowfully in a telephone interview. Numerous communication involving Mr Elly and CAT show the official at the other end of Japan  introducing himself variously as Maeda, Akihiko and Masa. In an excerpt dated September 5 2011, Mr Masa writes to Mr Elly apologizing for the delay. "We have been confirming about the documents to our shipping agent. According to the shipping agent, your car was carried on board by a wrong ship and, your car was shipped to the Caribbean. Therefore, our shipping agent receiving of the document seemed to be late. The shipping agent did a procedure to return your car to Japan. We experienced such situation for the first time. We are very sorry for such a situation. We must apologize to you," read part of the excerpt.
Mr Elly then sought assistance from Mr Patrick Makundi, the director of SimplyCar Trade, a local car agent and the two resorted to report the matter to Interpol and the Japanese embassy in Tanzania. Nothing much however has come out.  "The two bodies have failed us in tracing the company," said Mr Elly. The victim has however not given up; he is  determined to sue CAT once he manages to trace the whereabouts of the company. According to Mr Makundi, the existence of TradeCarView has given a leeway to people masquerading as car sellers in Japan. Mr Makundi, whose company acts as a  link between online car buyers in the country and approved sellers in Japan confided that the existence of such crooked dealers is always short-lived in TradeCarView's website.
He said that prospective buyers from Tanzania and other parts of the world would engage in business with such unscrupulous dealers, unaware of the origins and the existence of such dealers.  "Once they have managed to get money from such ignorant customers they disappear without trace," he said.  "When it reaches that stage, it is tricky to trace the real locations of the ghost dealers as even their physical addresses no longer exists online," he noted.
Mr Makundi also said that customers who have fallen prey to such dealers are those who have bumped into them. "It is becoming a worrying trend and it could affect business ties between Tanzania and Japan," he said. Corroborating, an officer with Dar-es-Salaam-  based Car Junction Limited, a customer bonded warehouse, who sought  anonymity, said their firm discouraged doing online transactions.
"Car dealers are mushrooming nowadays, it is advisable to purchase vehicles from warehouses or showrooms," she said.