CMC closes
Mar 29th, 2012 | By
MrJob N. Okemwa
| Category:
Media Release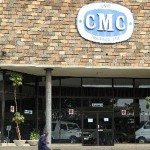 Troubled CMC Motors has closed down its South Sudan subsidiary and written off millions of shillings in losses from that operation. The move comes after CMC lost its Ford dealership in northern Tanzania, piling pressure on the company to grow sales in Kenya.
"We have written off Sh44 million doubtful receivables, including those from the South Sudan subsidiary," said Joel Kibe, CMC's chairman, adding that the write-off was one of the reasons the company made a net loss of Sh181.1 million in the year to September.
"The subsidiary was fraudulent from the start as far as we are concerned," he said.
CMC registered a company in South Sudan in 2003 but was selling its brands, including tractors, in that market from Kenya and Uganda.
The subsidiary ran into trouble last year after its dealerships were taken over by a rival.
A forensic audit report by Weber Wentzel alleged that the subsidiary's existence was not disclosed to the company's shareholders, thereby exposing them to huge financial losses.
Mr Kibe has accused CMC's former chief executive, Martin Forster of fraudulently setting up the subsidiary and added that the company is preparing to take him and other directors to court over the losses incurred, among other alleged malpractices.
This could raise the number of lawsuits involving the company and its current and former directors following the outbreak of a vicious boardroom war last year when top shareholder Peter Muthoka was replaced as chairman by Mr Kibe.
In a statement co-signed with former chairman Jeremiah Kiereini, Mr Forster on Wednesday said that the subsidiary was disclosed in the company's 2010 annual report. "We registered our company in South Sudan in 2003. Although we have been trading quite well in that country, both from Kenya and Uganda, we may have to decide whether to build in Juba after the referendum," reads part of the annual report.
Mr Forster also revealed that CMC's Ford dealership in Northern Tanzania had also been cancelled, dashing the company's regional growth prospects.
The closure of the South Sudan subsidiary and the termination of the Ford dealership in Tanzania is set to pile pressure on CMC as more rivals seek to compete with the auto dealer directly by selling similar brands.
Sources in the motor vehicle industry told the Us that Mr Forster had joined a small dealer based in Nairobi's Mombasa Road which has been selling Volkswagen buses among other brands.
CMC is the official appointed dealer for Volkswagen in Kenya, with Mr Forster and his partners said to be importing the buses directly from Brazil. Sources add that Multiple Hauliers East Africa, a transport company, last year stopped buying MAN heavy commercial trucks from CMC and started ordering directly from manufacturers. "Multiple is setting up a plant to assemble MAN trucks locally for its own use and for sale to other clients," our source said.
The loss of the dealerships and entry of new competitors into CMC's business lines comes at a time when the company is under pressure to retain its key brands Ford, Volkswagen, and Land Rover whose suppliers are unhappy with local sales.
Volkswagen is demanding that CMC builds a modern workshop and a dust-free showroom to better position its brands.
Ford wants the auto dealer to upgrade the existing showroom and build a separate unit dedicated to its brands.
A similar demand has been made by JLR in what would shift CMC's business model since it hosts the makes under one roof.
Mr Kibe has said that CMC will tap its retained earnings to meet the demands from the second half, adding that the current high interest rates are prohibitive.
The company's performance has worsened on the back of austerity measures by the government - its single largest client by order book. In the previous year, it posted a net profit of Sh406.6 million which was more than half the Sh927.1 million it earned in 2008.
The weak performance is linked to the government's decision to ditch fuel guzzlers such as Range Rover in 2009 and austerity measures that saw the government cut its purchases of vehicles by billions of shillings in the medium term.
The drop in sales has seen CMC's market share drop from 15.4 per cent in 2009 to 13 per cent last year though it remains the fourth largest dealer behind General Motors East Africa (GMEA), Toyota and Simba Colt.

Related posts: