Fuel Saving Tips
Jul 6th, 2010 | By
The Editor
| Category:
Car Care & Maintenance
Simple thing to remember to keep our car running smoothly through the years to come.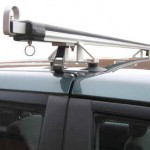 Remove roof racks
When you need to transport your bicycles or heavy house hold materials, a roof mounted rack is indispensable, but it does cut into your fuel efficiency. Even when empty bicycle, cargo and ski racks add quite a bit of drag making your car less aerodynamic, which consumes more fuel. Removing them when they are not being used will save you gas and help reduce wind noise on the highway.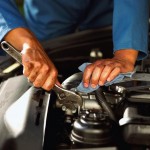 Vehicle Service Maintenance
Proper routine maintenance will help extend the life of your car and preserve its resale value. In addition to helping you avoid costly repairs down the road, regular maintenance will optimize your car's performance, safety and extend fuel mileage thus saving you big money at the pump, but more importantly keep your warranty valid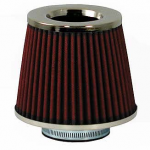 Replace filters regularly
Pretty much covered above. Oil, air and fuel filters should be changed every three months or 4830km whichever comes first. Dirty filters will rob your car of performance and use up more fuel since less air gets in thereby creating a richer fuel mixture. The low cost of a filter will easily pay for itself in fuel savings and a healthier engine.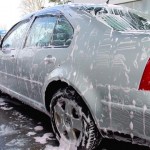 Keep your car clean
A car that is kept clean with a smooth waxed surface offers less wind resistance thus increasing your fuel savings so wash and wax that car. As simple as this information is, Cyclists and swimmers know this and so should you.
Remember all the above are little things that add up to major gas savings over the life-span of your car.
Adopted From: /www.tips-to-save-gas.com/gas-tips/10_0_1_0_C/

No related posts.