Open-Top VW E-Bugster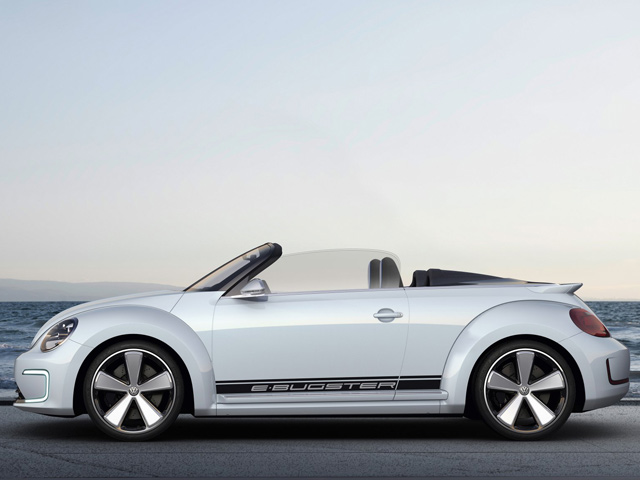 Volkswagen has developed an open-top version of their E-Bugster Concept for the 2012 Beijing Motor Show. The E-Bugster Coupe Concept which made its debut at the Detroit Auto Show earlier this year was based on the latest version of the Beetle and featured a low roofline, leading to a natural progression that the top would eventually come off. The new E-Bugster Concept is said to give away clues as to how the new Beetle Cabriolet will look, as well as hint at future styling for the brand's green line-up.
As a quick refresher, the E-Bugster is an EV with an electric plant which produces 114hp and 199lb-ft of torque. It carries a 695lbs lithium-ion battery pack and can accelerate from 0-60mph in 10.9 seconds. It features a range of 110 miles while a fast-charging function allows for a complete refill of the battery in only 35 minutes from a DC source. The E-Bugster speeder measures the same length as the VW Beetle but is 30 mm wider. It sits on a set of 20-inch wheels.
Related posts: