The recession-busters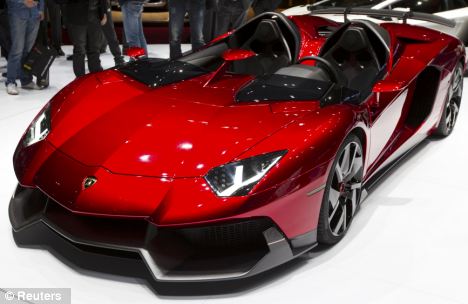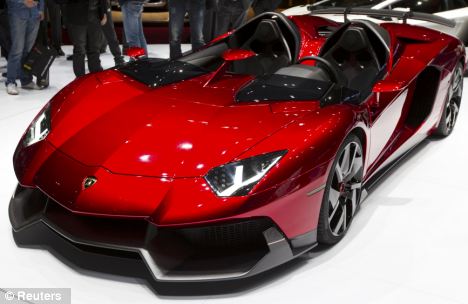 For millions of families, the last year has involved a desperate struggle to make ends meet with crippling food, energy and petrol bills.
But not everybody seems to be feeling the pain from the longest economic downturn for a century.
HR Owen, the upmarket car dealer, yesterday revealed how it is selling soaring numbers of cars which cost more than many hard-working families earn in a lifetime.
The company - founded by Harold Rolfe Owen in 1932 - said it sold 10 per cent more new cars during the first six months of this year, than it did during the same period last year.
Types of new cars sold by the firm include Aston Martin, Bentley, Bugatti, Ferrari, Lamborghini, Lotus, Maserati, Pagani and Rolls-Royce.
Joe Doyle, chief executive of HR Owen, said yesterday the types of cars that he sells are luxury, indulgent purchases which nobody actually needs to buy.
He said: 'You don't need the cars that we sell. If you need to get from A to B, you can just about use any car to do so.
'Our cars are for car lovers. They are for people who are car fanatics.'
The company said its financial results, published yesterday, were 'boosted by strong deliveries in the group's Ferrari and Lamborghini divisions.'
He singled out the new Lamborghini Aventador which costs £216,700, excluding VAT which would add another £43,340 on top of the bill.
The car can easily do more than 200 miles per hour, and is available in many colours, including an unforgettable shade of bright orange.
Another popular car is the Ferrari FF which is even more expensive than the Lamborghini Aventador at a price of £227,107, excluding VAT, adding an extra £45,421.
Overall, HR Owen said it sold 380 new cars between January and June, compared to the same period last year.
Mr Doyle said typical customers include successful entrepreneurs, wealthy Londoners and international customers from around the world, such as the Middle East and Asia.
The majority of buyers - around 60 per cent - pay cash although Mr Doyle said this does not involve coming into the dealership with 'a plastic bag of money', but doing a bank transfer.