UoN: Students Stoning Motorists along University Way
Updated: December 15, 2013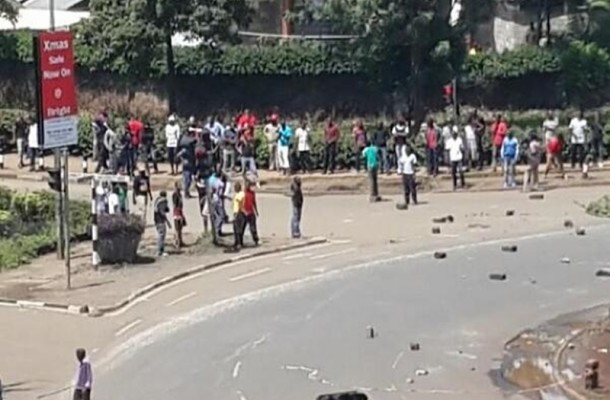 Police are investigating the death of a mechanical engineering student at the University of Nairobi who died in police cells at the Central police station, Nairobi sparking protests.
Another student was on Saturday night shot dead by police in violent protests near the institution over the death of Erastus Abok. Abok who was the first student to die is said to have committed suicide in the cell after being detained for attempted arson at the university earlier in the week.
According to police, Abok was arrested by guards at the university for trying to burn an exam store before being locked at the station. Central OCPD Patrick Oduma said Abok committed suicide at the cells using electricity cables. "He was detected by other cellmates who found him unconscious and later called officers on duty. He was pronounced dead on arrival at the Kenyatta National Hospital," said Oduma.
He said Abok had been involved in an argument with examination officials over alleged cheating in their class. And following the death of Abok which happened on Saturday, a section of the students went on the rampage in the night stoning motorists along University Way and State House Road for hours. Several motorists had their cars damaged, robbed and inconvenienced by the riots before police intervened.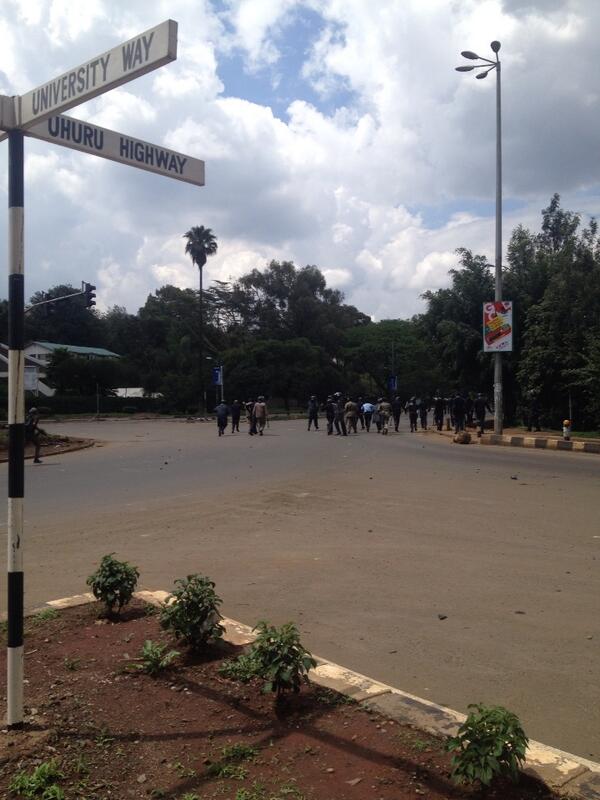 They used boulders and trees to block the roads as they attacked some unlucky motorists. Another second year electrical engineering student identified as Edward Kubai was later shot dead in the riots on Saturday night as the students approached the police station. Oduma said they were forced to use lethal force after the situation worsened and the students became a threat to other road users and the station.
"Someone hit one of our officers in the head with a stone prompting a shooting and we understand one student died but investigations into both deaths are ongoing," said Oduma. The students poured into the streets Sunday again before police used teargas canisters to disperse them.
The students said they wanted an explanation on how the two engineering students died within a day. More anti- riot police were brought to Central police following reports the students wanted to raid there as they blocked Uhuru Highway and adjacent roads for hours.
Police used teargas canisters to disperse the students who ran into the central business district.
News Source: STANDARD Digital