16 billion from the government for commuter rail in Kenya
Updated: November 13, 2013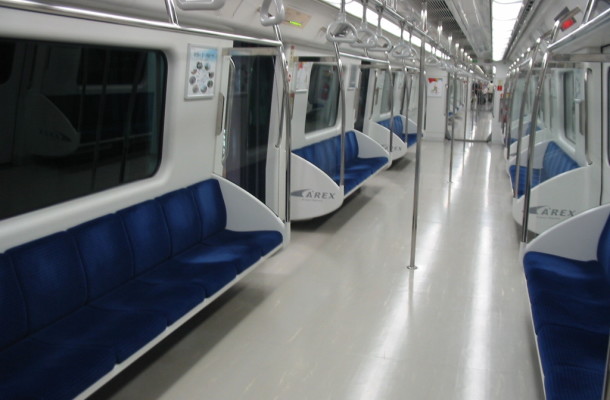 Last week's meeting of Kenya's cabinet reportedly approved a range of private public partnership projects, among them one which has in the past featured here regularly, the Nairobi commuter rail project. This crucial project to improve the traffic situation in Nairobi was handed a 16 billion Kenya Shillings [equivalent of 200 million US Dollars) boost in order to get it off the ground on the fast track. Sections of the commuter line are already in operation but the focus will now centre around linking the Jomo Kenyatta International Airport with the city centre and widen the network to outlying areas around the capital to offer reliable rail services and help decongest the city's daily traffic nightmare. Due to lack of sufficient funds were until now only 4 commuter stations opened on the line from Syokimau from an envisaged 26 in phase one.
The recent passing of the Private Public Partnership bill into law has paved the way for the private sector to legally come on board of such major infrastructure projects, like the commuter railway but also toll roads among others.
Combined with plans by the Kenya National Highway Authority, to complete the Southern bypass, cross city highway connections already at an advanced stage of construction and commence work on the proposed 'double decker highway' across the city from Mombasa road along Uhuru Highway, Waiyaki Way and beyond to the Western outskirts of the city, these grand plans are bound to transform Kenya's capital into a 21st century city.
When complete outlying municipalities closely linked to the greater Nairobi metropolitan area like Athi River, Thika – including the settlements along the Thika highway, Rongai, Kikuyu and others are due to be connected to the city by commuter rail. It could not be ascertained however when bids for the PPP will be invited though the time frame is expected to be narrow and from other information at hand it appears that main public project promoter Kenya Railways Corporation has been standing by to select a suitable and financially capable partner for some time now. Watch this space for regular and breaking news updates from around Eastern Africa.