Kenya Biggest Importer of Japanese Used Cars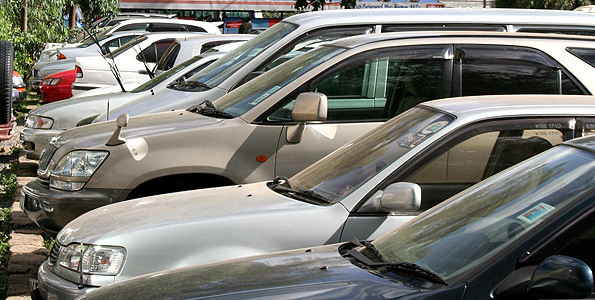 In August 2009, Kenya has become the biggest importer of Japanese used vehicles, overtaking Chile and Russia. Despite major recession and its effects on Auto industry, Kenya could achieve this feat proving the fact that buying Japanese Used Cars are way better than the new and used cars available locally.
Last year, South Africa was the biggest destination for importing used Japanese cars in Africa, but in April 2009, South Africa suffered a decline of 34% in Used Japanese Car imports. Other countries which are heavy importers of used Japanese cars such as New Zealand and UAE also suffered drop in demand of about 45% as compared to last year. Moreover, recently Russia has changed its driving style from RHD to LHD putting restrictions on importing used Japanese cars which are right handed. All the above mentioned factors have together contributed to make Kenya the biggest importer of Used Vehicle from Japan.
In Kenya and most parts of Africa roads are not in good condition and to deal with this situation Kenyans prefer vehicles which are sturdy and reliable than fancy looking vehicles. Used Japanese cars are in great demand all over the world for their performance and reliability. For the same reason, Japanese used cars are very popular in Kenya. These days, due to high demand for used cars from Japan, there is lots of competition amongst the used car dealers in Kenya and this has led to over saturation of the used car market. Apart from used car dealers, there are many private individuals who import Japanese used vehicles and sell them off at relatively lower rates as they save on the dealers fees.
In Kenya, destination port being used for importing used vehicles is Mombasa. To import used Japanese car in Kenya,  some criteria should be fulfilled. According to the Kenya Import regulations, any used vehicles being imported should be less than 8 years, the vehicle should be RHD and all used vehicles should passes JEVIC (Japan Export Vehicle Inspection Center) inspection which checks vehicle for safety, and road worthiness.
We have many satisfied customers from Kenya and other parts of Africa  who also visit us regularly for buying car at used auto auctions in Osaka and Kobe.  If you are interested, please send us information about your arrival in advance, so that we can make sure your stay is pleasant and fruitful.
Article Written by: Shiotsu
Website Address: http://www.shiotsu-used-car.com/blog/kenyabiggestimporterjapaneseusedcars.htm