More city Billboards to be pulled down
Updated: November 8, 2013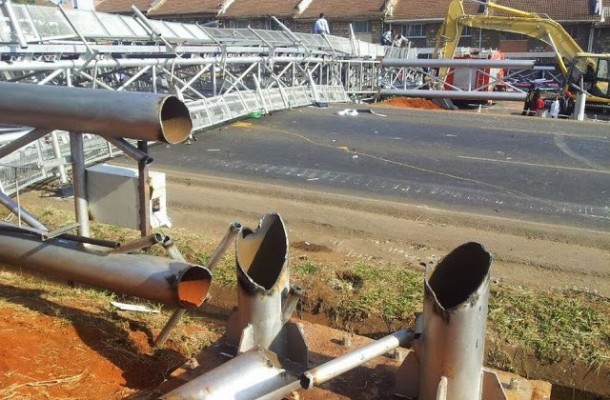 Two big billboards will be brought down soon on Mombasa Road and Uhuru Highway.
Kenya National Highways Authority (Kenha) has vowed to pull down more illegal billboards.
This comes after Kenha brought down an illegal billboard on Waiyaki Way on October 29 at night, leading to a heavy traffic jam.
This sparked an outcry from commuters and motorists.
However, Kenha corporate affairs manager Charles Njogu said the removal of the structure took longer than expected.
The billboard belongs to Icon Media.
Kenha director General Meshack Kidenda told journalists that other billboards erected by the Icon media on the two major roads are illegal and will be pulled down.