David Horsey Replaces Faldini in KQ East African Safari Classic Rally
Updated: November 13, 2013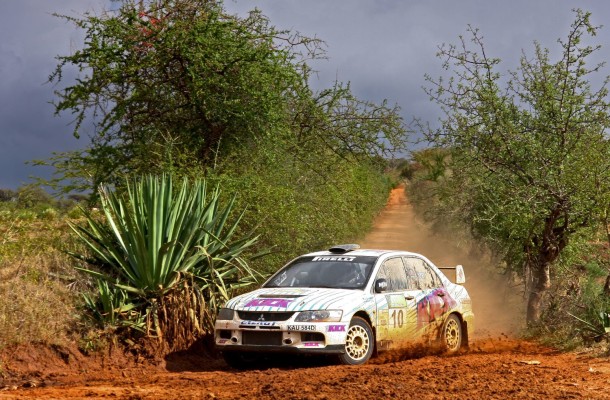 Former continental champion David Horsey has been called upon to fill the void left behind by Monaco-based Paolo Faldini (car number 8, Porsche 911) who has withdrawn from this month's Kenya Airways East African Safari Classic Rally citing an injury.
David will be navigated by his son Alex Horsey in the same car that Faldini had entered. The 911 contraption is in the list of classic cars that will be serviced by Tuthill Porsche. Faldini had initially enlisted the services of legendary Italian co-driver Fabrizia Pons who competed in the 2011 Classic Safari.
Faldini, has suffered an injury to his left wrist-making it impossible for him to feature in the 4,100km Classic covering Kenyan and Tanzania. Faldini did the classic in the very wet event of 2011-also driving a Porsche 911.
David was African Rally champion in 1984-driving a locally manufactured Group 'B' Peugeot 504 pick-up while son Alex feature in the just concluded 2013 KCB Kenyan Rally Championship (KNRC) Division One in a Mitsubishi Evo 10.
Pons who was due to accompany Faldini, featured in the 2011 Safari Classic, where she navigated Travis Pastrana and later Patrick Njiru in a Tuthill Porsche.
However, she is best known for her WRC successes, where sat alongside Michéle Mouton in a works Audi Quattro in the 1980s. Subsequently, she won the 1997 Monte Carlo Rally with Piero Liatti.
Rally Manager Ashok Bhalla said a few entries have withdrawn entirely and have been replaced with some new ones from the list of reserves -thus keeping the total number of entries at 60.
Among those that moved up from the reserve list are Manvir Bayran/Jaswinder Chana (Porsche 911) entered by Multiple Racing Team, Jonathan and Russell Savage (Datsun 260Z) entered by Savage Rallying and Kenyan 'Rally Queens' Samira Khan/ Chantal Young.