East African Safari Classic Rally 2013 Information
Updated: October 25, 2013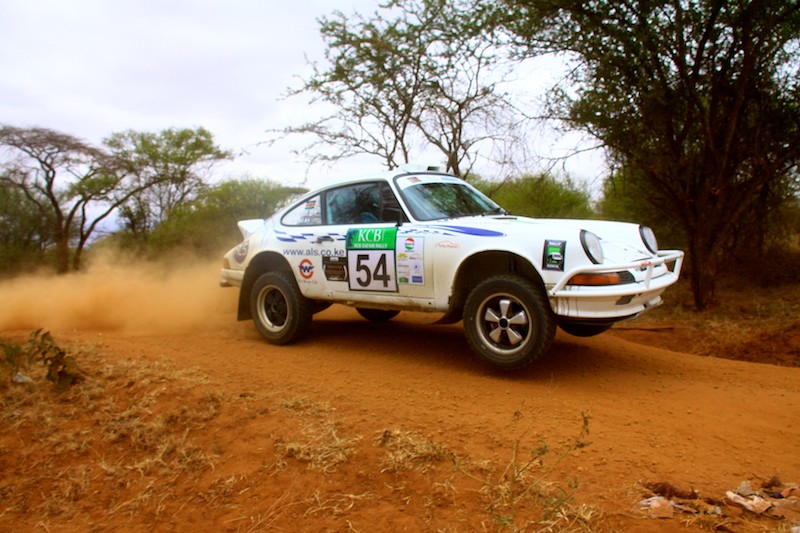 The East African Safari Classic Rally 2013 will be held November 21-29, starting and finishing in Mombasa on Kenya's Indian Ocean coast. With less than four weeks to go to the start of the biennial rally the excitement is starting to build. There is a crisp realisation that soon all sixty-plus rally cars and their associated spare parts, wheels and tyres will be arriving in Mombasa by sea and by road before their crews drive them away from Mombasa on November 21st.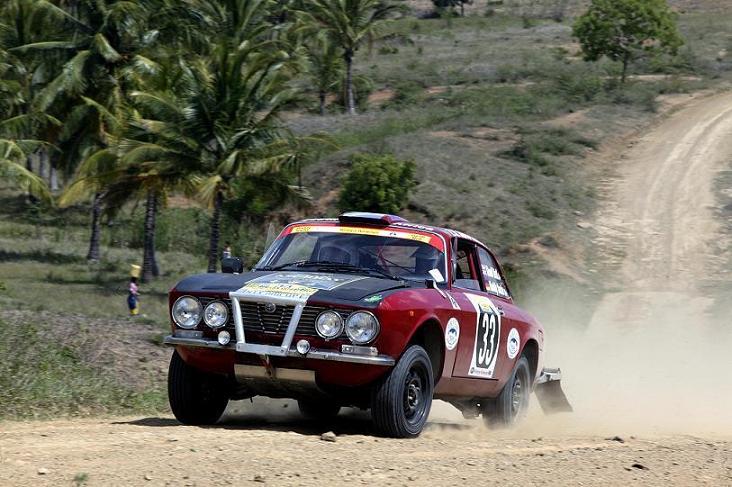 The realisation that the rally crews feel is generated by the fact that they are about to tackle a 4,100 kilometre (2,550 mile) route through some of the original sections used on this rally's illustrious predecessor, the East African Safari Rally. For fifty years, the Safari was the gold standard for toughness on major international rallies. First held in 1953 to celebrate the Coronation of Queen Elizabeth II, the last of these events was held in 2002. So popular was the concept that one year later it was re-born in 'historic' format as the Safari Classic and has run every other year since. (See 2011 East African Safari Classic Rally Photo Gallery).
As in the five previous Safari Classics, the route will pass through the countryside regions of Kenya and Tanzania. It will take the competing cars from sea level on the Indian Ocean at Mombasa to altitudes of some 2,600 metres (8,500 feet) high above the Great Rift Valley in Central Kenya. It will pass under the legendary slopes of Tanzania's Mount Kilimanjaro and visit several of the region's famous game reserves and national parks. During the nine-day rally, there is one day of rest and recuperation in the middle where it is permitted to service the cars for an extended six-hour period and this takes place at the Ol Tukai Lodge in the Amboseli national park. Typical of the event, for both nights that the rally is there the park rangers have to provide 'security' in the service area to prevent inquisitive elephants from 'playing' with the rally cars.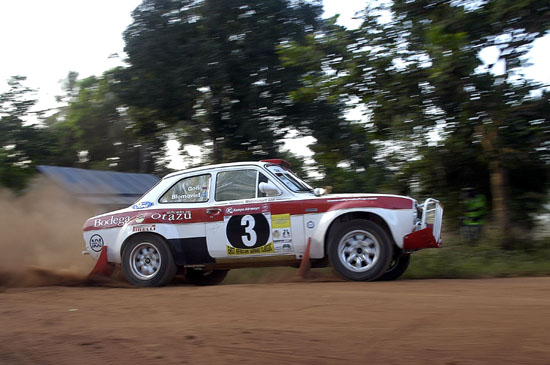 Just over sixty crews from all over the world have entered the 2013 Kenya Airways Safari Classic and the cars that they are driving are equally diverse. They all have to be of a model that was manufactured before 1979 and yet comply with all modern safety standards. There is a preponderance of Porsche 911s in the entry this time, probably indicative of the fact that the last Safari Classic in 2011 was won by ex-World Rally Champion, Bjorn Waldegard, in a Porsche 911. He came though various tribulations on an event that was very largely wet and muddy but he may find it even more difficult this year as he will find another ex-World Rally Champion and fellow Swede, Stig Blomqvist also in a Porsche 911.
With no fewer that thirty-one Porsche 911s entered and the start area at the Sarova Whitesands Hotel looking a little like the daily output from the Stuttgart factory's production line, one might be forgiven for wondering who might be able take the fight to the Porsches. There is no difficulty there since six-times Kenyan Rally Champion and Safari Classic winner in 2009, Ian Duncan, is returning with his Ford Capri V6 while another Kenyan ex-champion, Alistair Cavenagh, heads a list of drivers who are behind the wheel of Ford Escort RSs similar to those cars that won the original Safari Rally in 1972 and 1977.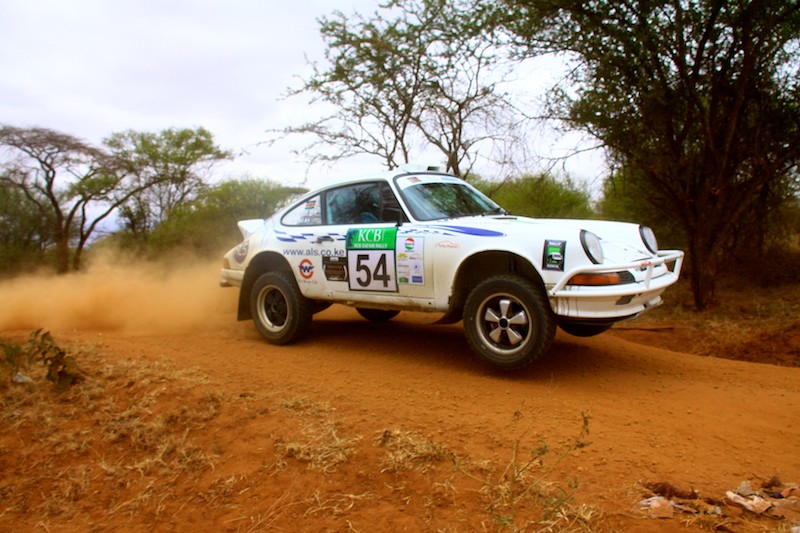 A car that made its name winning the Safari Rally in 1971 and 1973 was the Datsun 240Z and there is a strong group of drivers from within Kenya and outside who are driving Datsun 260Zs – the same model that won the first two Safari Classics in 2003 and 2005 – on this year's event. Principal amongst these are Steve Perez from the UK who finished third in 2009 behind Duncan and Waldegard while alongside him in the Kick Energy Team, he has Geoff Bell from South Africa who finished second in 2011 with his 260Z, finishing behind Waldegard after leading for much of the last leg of the rally.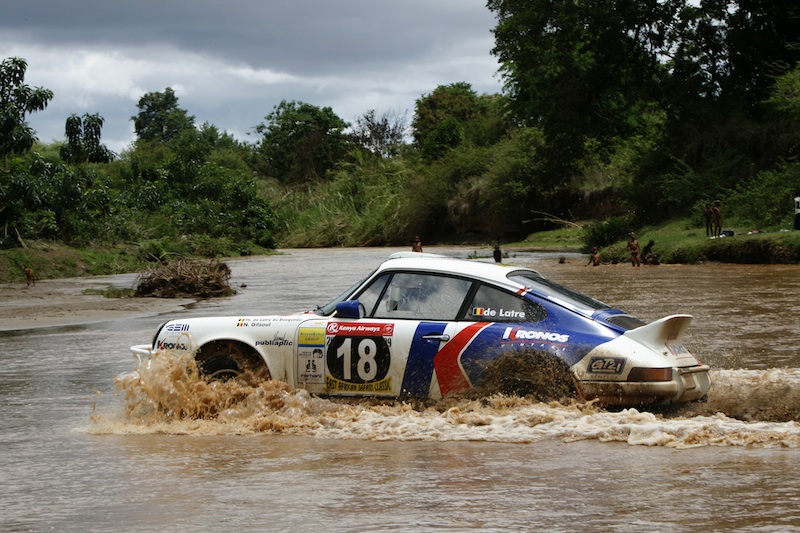 Adding variety to the entry list, there are Mazda RX7s, Datsun 1800s, Ford Escort Mk1s, and then the true individualists who are driving cars like a Mercedes 220SE, a Chevrolet Corvette and a Ferrari 308 Dino GT4. If there was one thing that has been learned in past years and on all the Safaris that preceded the Safari Classic, on a rally that takes in such large sections of un-metalled road in areas populated with wild animals and where climatic conditions are categorised as 'subject to change', any one of the sixty or so cars that leaves Mombasa can have a chance of success.
For additional information, visit EastAfricanSafariRally.com.
[Source: East African Safari Rally]