New cars go on show at the KCB Machakos Rally
Updated: February 26, 2014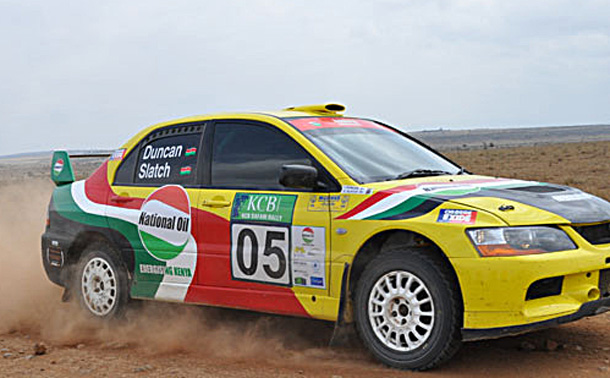 New cars continue to grace the Kenya National Rally Championship series with drivers enlisting state of the art machines for this weekend's KCB Machakos Rally.
KNRC Division Three driver Ronak Shah and his partner Ronak Shah have upgraded from a Group "S" Toyota Celica GT4 to a new Subaru N12 "B" and are raring to go in Sunday's event.
Also unveiling a new car is Eric Bengi who will be driving a new Two Wheel-Drive Toyota Run "X". Bengi has been driving a 4×4 Raid Range Rover and will be on the charge this weekend to feel his new car.
Mahesh Halai and his nephew Ketan Dinesh Halai will be on their second outing in the Subaru N12 they launched in Malindi earlier in the month.
Ronak's car was bought in Britain and fully rebuilt in Kenya by the BHP Performance of Baldev Chager.
"Our expectation this weekend is to have as much seat time as possible and finish the rally so as to know the car well and also bond with each other. This is our third KNRC together and we also want to improve our seeding in the Watspot seeding. The car is so much better than the Celica in every aspect," said Ronak's navigator Riyaz.
Ronak on his part said: "The Subaru N12 is a ready Prodrive car from the UK and hasn't been tested. This weekend we hope to get 'her' out for the first time and get to know 'her' more. The most important thing is to bring her back home safe and sound as it this only the beginning."
The weekends rally attracted top drivers including 59 year old Azar Anwar who is making a comeback after skipping the season opening Malindi Rally. Also entering the weekend's event is Ian Duncan, Carl Tundo, defending champion Baldev Chager and Jaspreet Chatthe of Kisumu who is the only Kenyan participating in the Bandama Rally of Ivory Coast in mid March.
- See more at: http://www.the-star.co.ke/news/article-156916/new-cars-go-show-kcb-machakos-rally#sthash.yFLg0xC4.dpuf