Concours d'Elegance Attracts Entries From England, SA, Tanzania and Uganda
Updated: November 13, 2013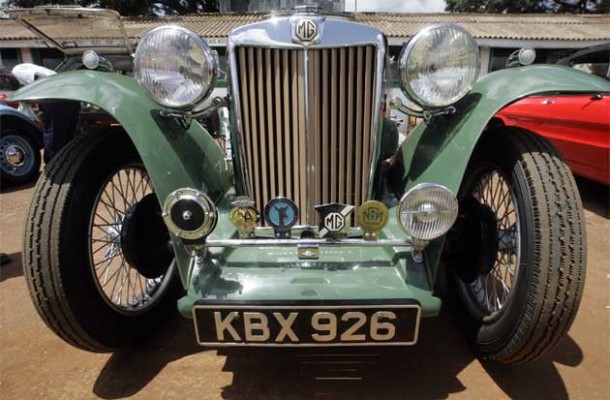 The Concours will be held by the Alfa Romeo Owners Club at the Nairobi Racecourse this weekend with the gates set to open at 9.00am. The entry list for this competitive motoring event features an amazing collection of classic and vintage cars and motorcycles of many makes and types.
These magnificent machines will be assessed by teams of officials following strict regulations approved by the Kenya Motor Sport Federation (KMSF) and sanctioned by the FIM Africa.
British classic motorcycle enthusiast Richard Harrison and Thomas Berriman are riding Velocette bikes from London to Cape Town. During their rest in Nairobi, they will be participating in the Concours on Sunday.
The Vintage Motorcycle Club of South Africa is represented by Steven Helm with a 1929 Scott Flying Squirrel and Piet Maas who is making a first appearance with a 1928 Chater-Lea.
Zanzibar based motorcycle buff Wanyeki Kihoro will be riding round the Racecourse judging ring with his 2007 Yamaha Vista. This is the first ever entry from the Island in the classiest event in the Kenya motor sport calendar.
Arusha based enthusiast Tor Allan will drive down the judging line at the Concours in his 1966 Peugeot 404 and Malcolm Wigmore will be motoring from Dar es Salaam in his 1979 Toyota Land Cruiser to contest in the class for classic utility vehicles.
The Uganda Bikers Association (UBA) will be represented by an eight member team led by Gianfranco Masetto, the Club Chairman with a Honda Varadero made in 2000.