If you are a race car enthusiast and are looking forward to buy vintage race cars, then here are few tips that will help you to pack the best deals. Buying vintage race cars is not as easy as buying a new one. Although you are ready to pay any amount of money to collect your childhood dream car you may not find the particular car of your liking.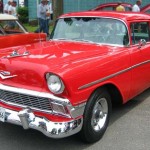 If you are looking for a legend that is a car which has won many races and titles in the past then you will have to pay a bit more extra zeroes from your pocket. Vintage race car Collectors can invest in BMW, Ford, Chevrolet cars to get the right price value even when you opt for selling these legends. Ford, Chevrolet carscan be easily restored as there are many manufacturers who built I custom built parts for these cars. Today there are many dealers who even collect and trade in auto parts and bodies of these cars.
Before you jump in for any vintage car you will have to conduct a short research and homework.
If possible try to attend vintage car shows. Such shows feature many vintage cars. Some of these cars are even used in many races. Vintage cars and their history are also described in such shows. Classic or vintage car auto show will help you get some idea about the car and the pricing of the car. Today there are many websites, magazines which give ads about such shows. You can check out the place, time, date and attend such shows.
Subscribe for many magazines that publish vintage car articles. Magazines include the price and detailed information about such cars. You will even find different ways and tactics to restore your vintage race car. Expert tips and reviews are also written on such cars. Such Magazines and online websites will help you to have more information on the cars.
Consider checking the original manual and title of the car. This way you can give the right price for its owner. Such documents are very rare to find but if you find any do not forget to take care of it. Such documents increase the overall price tag of the car. You can even ask for the maintenance record documents this way you will find out whether the car was properly maintained or not.
Look out for a clean garage. If you are restoring it you will need more space. Once it is restored or if you are buying already restored car then park this car in a neat and clean garage and do not forget to put a cover on the car. Direct exposure to the sun, winds and dusts can damage the body and auto parts of the car.
When you are handling the car to any mechanic do not forget vintage cars are history legends and you have bought it a higher price so  prefer only those mechanics or experts who have a long history in Vintage and luxury cars.
If you are not finding any parts look out for dealers and websites online. If you find any dealer who trades in such a part for your classic vintage car, then you can place online order for the same.
Before buying consider the serial and frame numbers. These numbers are emblazoned on the engines of these cars. These numbers are written to keep a record for the manufacturer. That is which year the car was made, model etc.
Article source: http://www.superoldcars.com/carblog/tips-to-consider-before-collecting-vintage-cars.html
What Are Your Thoughts
Share with us what you think about this article