Kenya Railway Corporation to Transform Nairobi's Transport System
Updated: December 10, 2013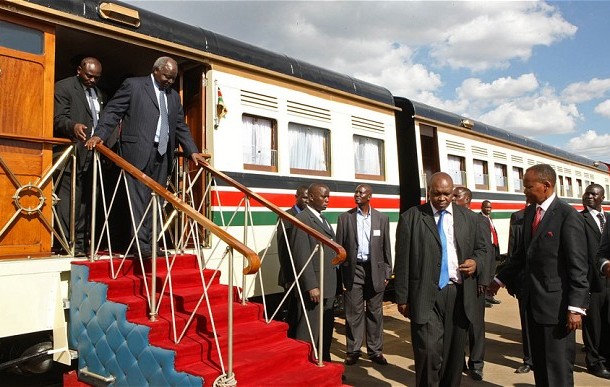 After several years of laying in an almost-defunct state, Kenya Railway Corporation (KRC) is up and running again with plans to transform Kenya's congested traffic by introducing modern railway transportation.
According to a report by the Star newspaper, KRC have revealed the scheduled launch of a modern commuter railway system in Nairobi next week as part of the Nairobi Commuter Railway Project launched in 2012.
The 18-months long project currently being executed by Infraco Africa cost about $175 – $200 million and involves building about 26 railway stations and other relevant facilities, rehabilitating about 160km of railroad infrastructure in Nairobi, and building a 6.5km rail network between Embakasi and Jomo Kenyatta International Airport.
The railway lines are expected to drastically ease traffic in Kenya's capital city Nairobi. According to KRC, the rail network provides "a transport solution for Nairobi. The railway component will culminate in a metropolitan mass transit commuter rail system for Nairobi county and the surrounding areas."
KRC also revealed that plans are underway to construct and rehabilitate railroad networks and stations across Kenya.
KRC had been plagued with administrative mismanagement, corruption and a large deficit for many years. However, under a new management the organization has been able to record several impressive developments.
Officials say the Kenyan government is committed to executing an integrated transport strategy in order to ease congestion, create jobs and revitalize Kenya's transportation sector.
Last month, President Uhuru Kenyatta launched the construction of a "historic" railway line, which will connect Kenya with several of her neighbors including Uganda and Rwanda. The modern standard gauge railway line, which costs about Sh1.2 billion, is an important part of the Kenyan government's vision 2030, and also forms part of the East African Community plans to foster cross border economic initiatives.
News Source: Zegabi East Africa News