Traffic Marshalls are The New Feature on Nairobi Roads.
Updated: December 9, 2013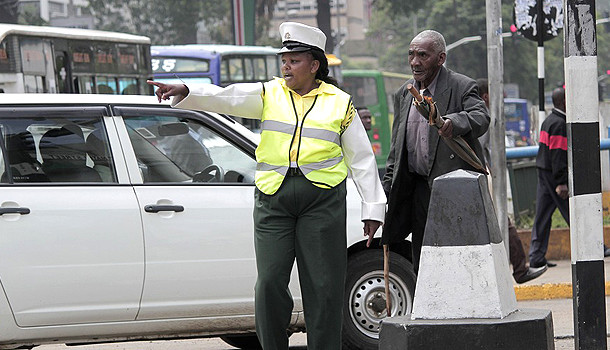 Nairobi motorists now have to contend with 300 traffic marshalls who have been deployed to regulate traffic and monitor road recklessness in the city.
The marshalls have been deployed to intersections to monitor adherence to the digitized traffic lights.
They have powers to arrest motorists jumping traffic lights.
The marshalls were trained at a cost of Sh86 million, paid for by the World Bank.
Police in the traffic division will now be investigating accidents and chasing up people who are spotted by CCTV cameras breaking the highways law.
Around 45 Closed Circuit TV cameras have already been installed throughout the county.
News Source: NAIROBI NEWS