No more traffic for Nairobians, IBM Nairobi Lab launches a traffic dodging app
Updated: November 8, 2013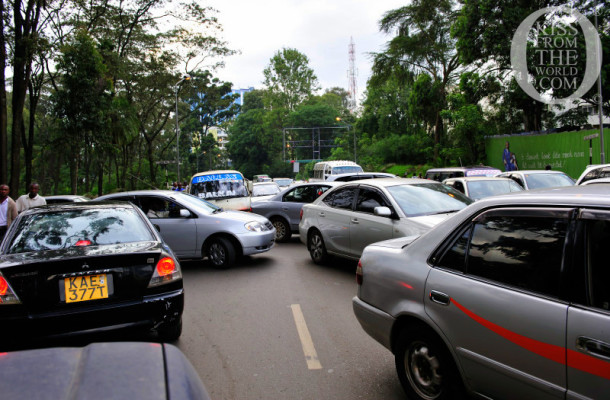 Last year, IBM and the Kenyan government announced that they'll be opening a technology research hub in Nairobi, in a joint attempt to help solve local issues like traffic.
The team at IBM Research-Africa has been conducting research projects for the past year while the lab was under construction. The space opens this month, and its first offering is a mobile app to help you avoid traffic.
Along with clean water and population density, traffic congestion is a huge issue in Kenya. Three dozen traffic cameras in Nairobi's downtown doesn't provide enough information for over three million residents. Traffic costs the city USD $600,000 a day.
The app is called Twende Twende, meaning something like "Let's go" in Swahili, and it's available through Safaricom and Airtel, two Kenyan mobile service providers, IEEE explains:
[It] bases its recommendations on a central system that uses image recognition algorithms to process the traffic camera feeds and a separate algorithm to predict traffic on streets not covered by the cameras. Users can get recommendations via SMS or on a map interface.
What advantage does it have over Google Maps? According to chief scientist Osamuyimen "Uyi" Stewart, IBM considers observational data from cameras more reliable than Google's crowd-sourced data.
This launch signals IBM's emphasis on data analysis in the developing world, IEEE reports. "Data is the next generation of resources in Africa," Stewart said at a press event, highlighting the growing number of African countries transitioning from resource extraction to service economies.
This is the company's first commercial technology research center on the continent. Some interesting notes:
The lab is also looking into collecting — and finding ways to capitalize on — economic data, like agricultural performance and pricing.
[Via IEEE Spectrum]