CCTV cameras to nab traffic offenders within Nairobi's Central Business District
Updated: November 11, 2013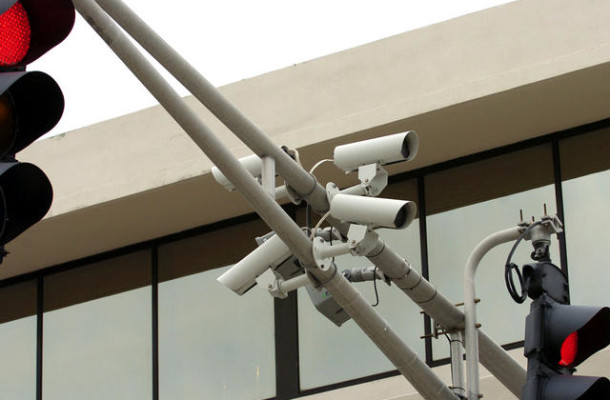 Closed Circuit Television (CCTV) cameras to nab traffic offenders within Nairobi's Central Business District go into effect at the end of this month.
Nairobi City County Executive Committee member in charge of Roads, Public works and Transport Evans Ondieki indicated that the cameras will capture registration numbers of offenders' vehicles and photograph their faces which will then be relayed to the server room situated at the county headquarters.
While emphasizing that the initiative will end the direction of traffic by police at roundabouts and junctions, Ondieki pointed out that a warrant of arrest will subsequently be issued based on a record of the transgressions committed.
"We will be able to write you a note indicating the time and place when you have breached the traffic rules, we will demand that you comply and there will be a fine and if you do not do so then we will impound the vehicle," he said.
Speaking to Capital FM News on Friday, he stated that the cameras will ensure that there is hard and tangible evidence especially when charging offenders court.
"A law is made for the good of all of us. People have not been going to court because you do not have a way of tracing them, but now we have a camera that has your photo and registration number so you cannot argue with us that you were not there on that day, or we are mistaken or other explanation. We have tangible evidence that you are the one who was there that particular day and you committed that traffic offence and that you should be punished," he stated.
He further explained that the cameras which will on 24 hours a day seven days a week - even on public holidays - and urged motorists to familiarise themselves with traffic regulations and strive to obey them.
"In most of the accidents which happen, people miscalculate thinking that today is a Sunday, it's a weekend the traffic is not very heavy and they ignore traffic lights. You then realize that there are very bad accidents which happen in Nairobi and you cannot explain why because in Nairobi, you should not experience such because the traffic is usually slow," he said.
Ondieki also stated that other than ensure traffic regulations are followed, the cameras will boost security within the CBD.
"We are also able to see crime as it happens so the benefits accruing from the traffic lights and cameras far outweigh any inconveniences of exposure. It means that muggers are taken care of," he said.
He further stressed that the project will further be rolled out within estates within Nairobi to curb the rising cases of insecurity.
"This is a World Bank project funded to the tune of Sh400 million and was focused mainly in the CBD. But we are rolling out in every estate in Nairobi so that we also address the issue of insecurity in every estate."
Courtesy: All Africa