New system to change public transport
Updated: November 26, 2013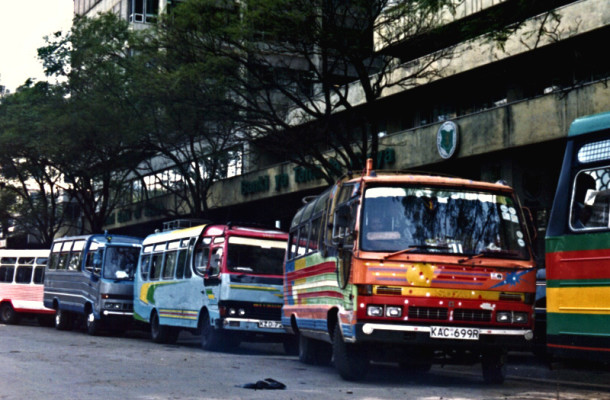 The new Transport Integrated Management System (Tims) will affect the way PSV vehicles operate and ensure they are confined to their areas of jurisdiction according to their TLB licence.
"For example, a matatu is licensed to ply the Makadara route and decides it wants to ply the Murang'a route to make extra money. If a traffic officer flags down the matatu, he will key in the registration and arrest the vehicle and driver for driving outside its licensed area," says National Transportation and Safety Authority (NTSA) Chairman Lee Kinyanjui.
Matatu drivers will have to walk – or drive – on eggshells. Overlapping, dangerous and reckless driving, dangerous overtaking and speeding will see many out of work.
Driving records
Many Saccos will be reluctant to employ drivers with bad driving records, and by extension, this could see the industry police itself.
Another aspect that affects PSVs will be motor vehicle inspection. Information on the date of the last vehicle inspection, and whether the vehicle passed or failed, will be shared between the inspection unit and police.
NTSA plans to send reminders of due inspection dates to allow drivers to prepare themselves.
If a vehicle is involved in an accident, police will check the inspection information and penalise those on the road without inspection stickers.
"We want to eliminate the aspect of papers being provided by drivers as proof of inspection because many are either fraudulently obtained or fake," says Kinyanjui.
The Motor Vehicle Inspection Unit recently fired all inspectors and scrambled to hire and train new ones to eliminate a racket that issued inspection stickers for a fee without any inspection being done.
Transport Cabinet Secretary Michael Kamau says the Government plans to outsource motor vehicle inspection to reputable motor repair shops to be licensed under strict conditions.
Information between Government organs and the insurance industry will monitor driving habits, keep a record of violations and calculate vehicle owner premiums depending on driving records.
Insurance industry experts argue that more citations issued to a driver will translate into higher premiums charged.
Industry experts expect PSV drivers involved in fatal accidents or motorists with drunk driving records to face stiffer penalties and higher premiums under the new system. This could force many bad drivers off the roads.
Long-term goal
Kinyanjui says the long-term goal of NTSA is to have a traffic court mooted.
"We have an industrial court, commercial court, criminal courts and now we need traffic courts to deal with the myriad offences on the road and dispense quick justice," Kinyanjui says.
The first aspect of the new system will deal with the PSV drivers and is expected to be rolled out by June 2014.
Matatu and long-distance truck and bus drivers will be the first casualties of the system expected to weed out many unqualified and reckless drivers.
News Source: STANDARD Digital