No temporary transport licenses will be issued during the Christmas holidays.
Updated: November 19, 2013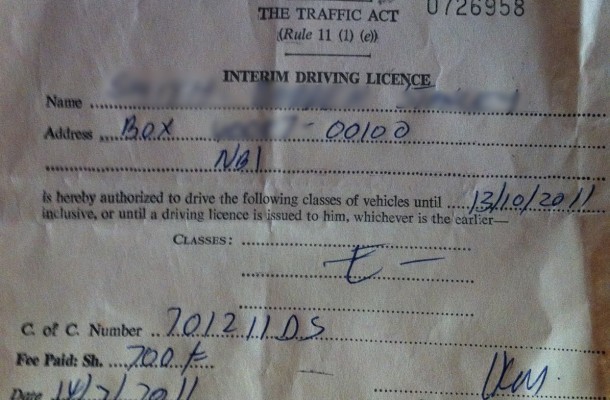 Traffic commandant Samuel Kimaru has said that no temporally transport licenses will be issued to public service vehicles during the Christmas holidays.
Kimaru said that this has been the major cause of rampant accidents during the Christmas season as drivers ply to routes which they are not familiar with.
Speaking during the transport stakeholders meeting in Murang'a town today the traffic boss said they shall conduct a massive crack down on PSVs throughout the festive season to enforce the law.
"We shall not issue even a single temporary license to the PSV's and we expect the drivers to stick to their routes" he said.
He said the vehicles which operate within the city centers take advantage of massive exodus of people traveling upcountry to use routes which they have not been licenced to operate.
He also cautioned the passengers to be on the lookout of such vehicles warning that they shall not reach their destination if the vehicle is impounded.
Kimaru also urged traffic officers to be more vigilant in their work in order to restore sanity on the roads warning them against corruption.
"Corruption has taken toll on the transport sector and that's why we are having so many accidents and I urged all the officers to diligently carry out their duties without favoring any errant driver" he added.
He also expressed his concern over the numerous accidents caused by boda boda operators most of whom he said have not acquired the right training.
He said that all the boda operators go for a refresher course on the Highway Code to enable them cooperate with other drivers.
Source: allAfrica