Kenya's Oil Import Bill Dips Amid Drop in Fuel Use
Updated: December 9, 2013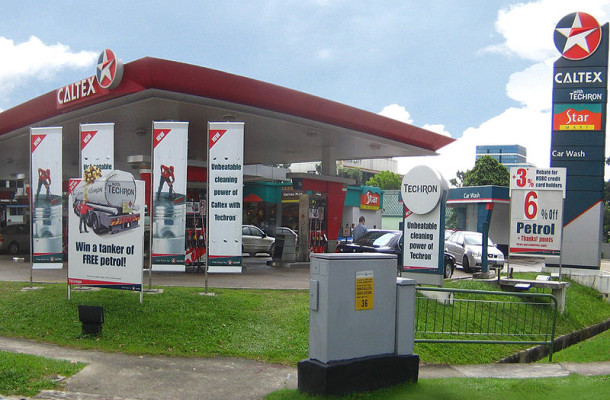 Kenya's oil import bill has dropped considerably as consumption of fuel products in the East African nation hits a two-year low. 
The country is currently importing an average of fuel products worth 276 million U.S. dollars a month, down from 353 million dollars, according to new economic data from Kenya National Bureau of Statistics (KNBS).
Petroleum products are Kenya's second largest import commodity, accounting for 25 per cent of the country's total imports. Kenya oil consumption stands at 4.5 million tonnes annually.
In the third quarter of this year, East African nation's fuel import bill declined to 839 million dollars.
This was a drop from 895 million dollars worth of fuel imports in the second quarter and 1.1 billion dollars in the first quarter.
The least imports this year, KNBS data shows, were made in June and September.
In June, Kenya imported fuel and lubricants worth 218 million dollars while in September, the imports stood at 263 million dollars.
On the other hand, the highest imports were made in March and May, where the value stood at 408 million dollars and 350 million dollars respectively.
Kenya's total fuel import bill, according to KNBS, had doubled in the last two years.
In 2011, East African nation's total fuel imports stood at 15.5 billion dollars before doubling in 2012 to 32 billion dollars.
Analysts attributed the surge to rise in number of motor vehicles and rising industrial activity in the East African nation, besides high international oil prices.
However, as at September this year, Kenya had imported oils products worth 12.3 billion dollars, a clear indication that the country's oil import bill will not surpass last year's.
The drop in the import bill is attributed to decline in fuel products consumption in East Africa's biggest economy and falling cost of oil prices in international market.
According to KNBS, total consumption of various petroleum products has declined considerably as prices remain high.
The oil products include jet fuel, kerosene, light diesel oil, petrol, heavy diesel oil and cooking gas. Consumption of the products has decreased by an average of 2,400 metric tonnes (MT) a month this year.
While Kenyans last year consumed an average of 313,000 MT tonnes of petroleum products, use has dropped to about 290,000 MT per month this year due to unstable prices.
KNBS shows that use of the products has been on downward trend since January when Kenyans consumed 321,220 MT of petroleum products, the highest this year.
During the month, a litre of petrol was retailing at 1.28 dollars in the capital Nairobi, diesel at 1.19 dollars and kerosene at 0.96 dollars.
Things worsened in subsequent months as prices remained high, but in May, petroleum products use increased considerably to 288, 750 MT as prices of petrol, kerosene and diesel, the key fuels, dropped by at least 0.05 dollars.
In June, when Energy Regulatory Commission increased prices of petrol to retail at 1.25 dollars a litre, diesel at 1.18 dollars and kerosene 0.91 dollars, consumption went down to 289,280 MT.
Use of the products hit a low in September when consumption dropped to 253,210 MT, the lowest since the beginning of the year.
Prices then stood at 1.34 dollars for a litre of petrol, 1.24 dollars for diesel and a dollar for kerosene. Of the petroleum products, cooking gas, kerosene and diesel are among the worst affected.
Consumption of Kerosene, used mainly for lighting and cooking by millions of low-income families in the East African, now stands at 23,000 MT a month, down from 26,000 MT.
Similarly, uptake of Liquefied Petroleum Gas (LPG) is also at its worst following rise in prices due to introduction of value added tax that saw the coast of 13 kg cylinder of gas increase from 28 dollars to 35 dollars.
The high prices effected September have seen use of the fuel drop to 3,000 MT, down from 8,000 MT last year.
"People are not buying fuel products like they used to months back. It is true consumption has reduced considerably and we can see it in our sales," George, an attendant at a petrol station in Nairobi said on Thursday.
He isolated kerosene, LPG and petrol as topping the list of fuels, whose consumption has declined.
"You see those cooking gas cylinders there, we brought 50 of them about mid November, but over half remain unsold. People are not buying the commodity as in the past," he added.
He pointed out that consumption of diesel remain high due to public transport vehicles, majority which depend on the fuel.
"The vehicles have ensured use of the product remains high because they are in business and perhaps they pass extra the charges on consumers," he noted.
According to government-owned National Oil Corporation of Kenya, the country will increase annual oil products imports to around 6 million tonnes a year in the next two years.
However, Kenya will soon start mining its own oil as huge deposits have been discovered in Turkana, in the north.
News Source: Coastweek