Kenya's Diesel and Gasoline Imports are Set to Rise
Updated: November 28, 2013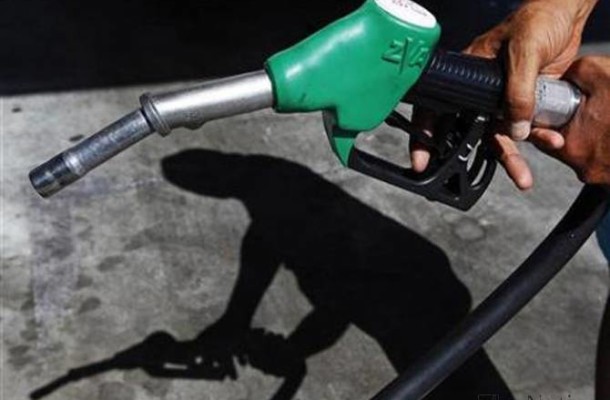 Kenya's diesel and gasoline imports are set to rise by a third over the next two years, driven by a growing auto fleet and rising industrial activity amid a lack of refining capacity, the head of the country's state oil company said Thursday.
Operations at East Africa's only refinery, in Mombasa on Kenya's southeast coast, were halted this year after co-owner India's Essar Energy and the government disagreed on expansion plans for the plant.
Africa's overall refining capacity has also failed to keep up with the continent's rapidly growing appetite for fuel products, prompting trading houses such as Trafigura, Vitol and Gunvor to invest heavily in expanding their operations on the continent in recent years.
Kenya, one of the fastest growing markets in Africa, is set to increase annual imports of oil products to around 6 million tons (130,000 barrels per day) in two years, up from a current yearly intake of 4.5 million tons, Sumayya Hassan-Athmani, chief executive of the National Oil Corporation of Kenya said.
"Diesel consumption is driven by growth in industrial (activity), and increasing number of cars on the roads require us to import more gasoline," she told Reuters in an interview.
Diesel imports account for 55 to 60 percent of imports and gasoline around 35 percent, she added.
Land-locked Uganda, South Sudan, Rwanda and Burundi as well as parts of Tanzania also combine to import around 4.5 million tons of oil products per year through the Mombasa port.
These countries' imports are projected to rise at a similar pace as Kenya's own needs, Hassan-Athmani said.
Kenya is considering inviting bids for a new investor for the 32,000-bpd Mombasa refinery, or may convert it into a storage plant, after Essar exited the joint venture this week, officials said earlier this month.
The closure of the refinery points to the growing gap between local supply and the region's rising demand.
Demand for oil products in Africa is expected to grow by more than 20 percent in the next seven years to 4.4 million bpd, Vienna-based consultancy JBC Energy said last month.
That stands against about 1.9 million bpd in refining capacity across the continent, JBC said.
A new $500 million floating oil import jetty and 800,000 tons storage facility in Mombasa will be finished in late-2015 or 2016, allowing Kenya to increase imports while avoiding bottlenecks, said Hassan-Athmani.
EXPLORATION
East Africa has also emerged as a new frontier for exploration, with recent promising oil finds offshore Tanzania and Mozambique and onshore Uganda and Kenya.
Africa-focused Tullow Oil said earlier this month it struck oil at the Agete-1 well in the Tertiary Basin in northern Kenya, its fifth consecutive discovery since it started drilling in the country.
Tullow shut down work for two weeks in the block where the discovery was made and in another block in the same area, when residents of the poverty-stricken northern Turkana community marched on its operations to demand jobs and other benefits.
"We have a lot of work in engaging people to understand that an oil discovery is not an instant solution to everything," Hassan-Athmani said.
Operations resumed on Nov. 8 after a deal was reached with local leaders.
Commercial production of 100,000-120,000 bpd is likely to begin in 2018 with output ramping up to 180,000-200,000 bpd by 2022, Hassan-Athmani said.
About 10 new exploration wells will be drilled in Kenya every year over the coming three to five years, with about 40 percent of the exploration work offshore, she said.
The country has no current oil production.
Apart from Tullow Oil, other explorers in Kenya include Anadarko Petroleum, Total, Apache, BG Group and Eni.
* Oil product imports to rise to 6 million tons per year by end-2015

* Kenya to drill 10 exploration wells next year

* Crude oil production seen at 100,000-120,000 bpd in 2018
News Source: REUTERS