Car Dealers Can Be Your Best Bet For Buying A New Car
Feb 24th, 2011 | By
Angela
| Category:
Car Buying & Selling Tips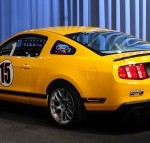 Its natural, and it is smart. If you are buying a car, you always want to get the best deal. But looking to save money by buying from a private party as opposed to a dealer may not always be the smart consumer's best move.
"A dealer's business lives or dies by the way they treat people," said Jeremy Franklin, owner of Jeremy Franklin's Used Car Network. "Repeat customers come back because they appreciate the way they were treated. If you don't take care of people and sell them a good, reliable product, you won't have many repeat customers."
Obviously all a dealer does is sell and service vehicles. Therefore, most do their best to be sure their pre-owned vehicles are in top condition. For example, Jeremy Franklin cars and trucks all go through a rigorous 156-point inspection by a certified mechanic before they are offered for sale. All vehicles are also certified and come with a three month, three thousand mile warranty. Many states require dealers to conduct rigid safety inspections before selling a car or face a stiff fine.
Because a successful dealer has to be an expert at customer service, they know what kinds of cars their customers want. Dealers use inventory tools available only to them to look for cars that meet the most frequent customer requests, low mileage and great fuel economy.
A dealer usually is the best option if financing is needed. Because they typically do business with more than one financial institution, dealers can often secure better financing rates for good credit purchasers than they may be able to find on their own.
Dealers are also held to a higher standard of good business practices than a private party. The Better Business Bureau, Federal Trade Commission and Truth in Lending regulations all offer consumers the comfort of third party oversight and protection.
Time is also a precious commodity these days. If a consumer drives all the way to a private party's location to check out a car and it's not right, it can be a frustrating waste of time and gas. A trip to a dealer allows the opportunity to discover and test drive multiple car or truck styles.
"Almost everyone uses the Internet as a search tool now and it is the smartest, most efficient way to look for a car," said Franklin. "But there is nothing that can replace that test drive experience that allows you to compare multiple options."
About Jeremy Franklin Suzuki and Jeremy Franklin's Used Car Network:
Jeremy Franklin Suzuki and Jeremy Franklin's Used Car Network are award-winning, nationally ranked car dealerships dedicated to maintaining a solid commitment to customer satisfaction, offering the widest selection of vehicles and specializing in ease of purchase. The dealerships are members of the Better Business Bureau and are committed to the highest ethical standards for marketplace conduct. Both dealerships are located at 6300 E. 87th St. (87th Street & I-435), Kansas City, MO 64138. Find them on the web at http://www.jeremyfranklin.com.
Contact:
Jeremy Franklin, 816-523-6900
http://www.jeremyfranklin.com

Related posts: