Honda opens stylish new car dealership in Kenya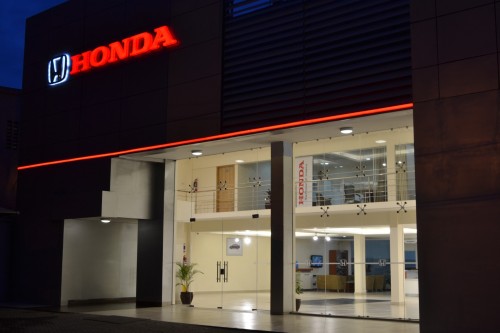 Honda Motor Southern Africa (HSAF) has confirmed its expansion into sub-Saharan Africa with the official opening of a brand new Honda automotive facility in the Kenyan capital of Nairobi.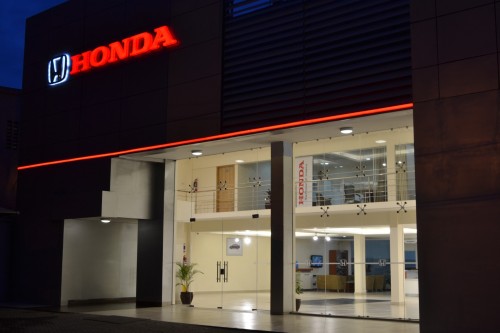 The new dealership is located in a dedicated facility on Mombasa Road which underwent a comprehensive upgrade to meet Honda's stringent standards.
Opening the facility this week, Honda's Chief Operating Officer for Europe, the Middle and Near East, and Africa, Manabu Nishimae, said emerging economies such as Africa, China, India and the Middle East had become the driving force of the world economy.
Honda opened a regional East African office in Kenya in August 2011 to better understand local customer needs and identify the right partners to serve the Kenyan market.
Nishimae added that Honda has established research and development facilities worldwide to ensure its products meet the needs and requirements of its customers in both emerging and developed markets.
"As a result, we were able to deliver 15.4-million motorcycles, 6.1-million power products and 3.8-million automobiles to more than 25 million Honda customers worldwide. By expanding its reach into markets like this one, we hope to increase that count to 39 million customers by 2016."
The dealership is being operated by TransAfrica Motors (TAM), a Dubai-based industrial conglomerate with a wide range of interests, including four commercial vehicle dealerships in Kenya. TAM will run the Honda dealership as a separate division within the company.
"This new dealership has the infrastructure and the trained staff to provide the ownership experience Honda customers have come to expect around the world," Nishimae added.
"We will provide wide-ranging support for the new venture as far as product and parts supply, parts training, and operating systems are concerned. This will allow the facility to combine new-car sales with a full service and parts offering to support existing Honda owners in Kenya."
The new facility provides access to a wide range of Honda's latest and most advanced vehicles. These include:
Honda Brio – a compact but spacious hatchback
Honda Jazz – renowned for its space, versatility and fuel economy
Honda Ballade – compact and economical family sedan
Honda Civic – available in hatch and sedan versions to meet customer needs
Honda Accord – executive sedan with class-leading performance and dynamics
Honda Freed – versatile and spacious family MPV
Honda CR-V – newly launched, fourth-generation of this popular compact SUV
"We believe that our product line-up for the Kenyan market will meet the requirements and expectations of customers, and we look forward to introducing more exciting new products to this region in the future," Nishimae concluded.
Related posts: