Increase in fuel prices.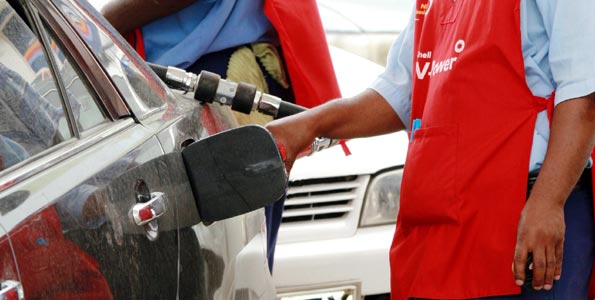 Motorists should brace for an increase in fuel prices when the Energy Regulatory Commission (ERC) announces new pump prices for the coming month. Speaking on telephone, ERC director-general Kaburu Mwirichia said that free on board prices for Murban crude increased last month, which would translate to higher prices for consumers.
He, however, declined to give further details on the expected margin increase on pump prices, which are likely to make it more difficult for motorists to use their cars.
"Yes, there is a price increase, but I don't want to comment on the final prices until we have finished our work. "We are currently looking into other data, which will enable us make an informed decision on the pump prices for the coming month," he said.
His comments have backed up recent media reports that show free on board prices for unleaded premium went up from $1057.67 (February) to $1139.60 per metric tonne representing a 7.7 per cent rise.
Free on board prices for Murban crude during the same period increased by 5.4 per cent from $120.45 (February) to $127 per barrel.
The free on board price of Murban crude has been on the rise since January, when it stood at $114.20 per barrel.
Given that ERC takes into consideration international price changes for crude oil, the changes are likely to play a part in the coming review of pump prices that the commission carries out every month. "We normally consider data on exchange rates, details of when the cargo was bought and information from the industry including such institutions as the banks and KRA in addition to the international oil prices," Mr Kaburu said.
About 40 per cent of fuel consumed in Kenya consists of Murban crude that is imported from the United Arab Emirates. The rest is imported as refined products through the competitive open tender system.
Related posts:

If you judge people you have no time to love them. I love Cars...My Passion(Staying Dedicated to Work)