Jaguar Plano named 'Best Dealership To Work For'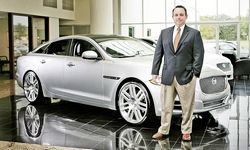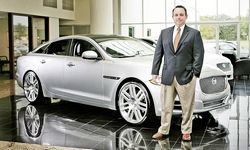 CHICAGO — Jaguar Plano, a Texas auto dealership that backs up its "help the client" mantra by giving employees $50 gasoline cards for doing the right thing, has won the top ranking in the first Automotive News' list of the "100 Best Dealerships To Work For."
The honor was announced Wednesday night at an event at the Ritz Carlton in Chicago. The 100 dealerships were selected by the Best Companies Group, which screened extensive surveys filled out by U.S. and Canadian stores that applied for the distinction.
"It's important to take care of your people because they're the ones who get the job done every day," says Kenneth Schnitzer, chairman of Jaguar Plano parent Park Place Dealerships, a 16-store chain of luxury franchises in Texas and Nevada. "They interface with the clients; they repair the cars."
Profiles of Jaguar Plano and the 99 other honored stores — as well as rankings, videos and feature stories — can be found at autonews.com/bestdealerships
"This is an amazing accomplishment," Mike Cuzzo, general manager of the dealership, said late Wednesday while crediting the store's success "to a good owner and good people."
It's been a remarkable last few years for employees at Jaguar Plano.
In 2009, his first year working at the suburban Dallas store, service writer Garry Shewbirt witnessed a drop in business.
The dealership was embroiled in a legal dispute with Jaguar, which had accused the owner and some employees of warranty-claim fraud.
"I was on the verge of looking for something else because I didn't know what was happening," Shewbirt says.
But then Park Place Dealerships acquired the store in May 2010 and immediately invested $1 million in a new showroom and other renovations. Broken machines were repaired and new tools and equipment were added in the service department.
Workers were sent to training classes, including technicians who previously had covered training expenses out of their own pockets.
A new, overnight cleaning crew was hired to keep the shop and cars cleaner, boosting employee morale.
"You can have the prettiest buildings in the world and the best cars in the world," Schnitzer says. "But if you don't have people who are knowledgeable and well trained to deliver outstanding client service, then you're wasting your time."
New-car sales manager Jason Feuerberg says: "The philosophy is, if the client needs help, you help them. We make sure the clients come first, and that comes down from the senior leadership team."
To reinforce the philosophy, employees are sometimes surprised with spot rewards such as a $50 gasoline card for doing the right thing for a customer.
Schnitzer bought his first dealership, a Mercedes-Benz store, in 1987.
During his routine Saturday visits to the Plano store, his attention to detail ranges from pointing out worn-looking equipment that should be replaced to making sure the electrical cords under desks are tidy enough, employees say.
And employees say Schnitzer has a trademark question he asks of every staff member during the visits: "What else can I do to help you do your job?"
Related posts: