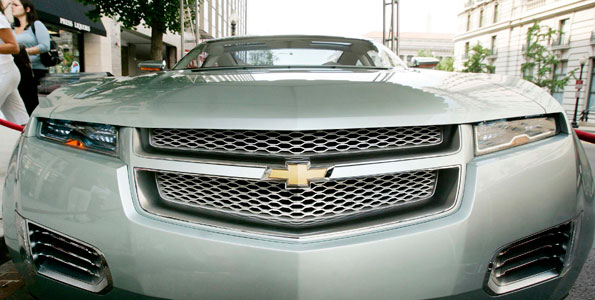 General Motors has made such significant improvements in its products that Chevrolet, Buick, Cadillac and GMC are now ranked as more reliable brands than Mercedes-Benz, BMW and Audi, according to a survey released last week by Consumer Reports. But as well as GM did in the annual survey, the Ford and Lincoln brands finished even higher, at 10th and 15th place, respectively.
Some things didn't change from the 2009 survey: Scion finished in first place again – Japanese nameplates took seven of the top 10 spots – and Chrysler ranked lowest among all brands. Again. Porsche was the top-ranked European automaker, taking second.
The only other European marque in the top 10 was Volvo, which placed eighth. The rankings come from the 2010 Annual Car Reliability Survey based on responses from about 900,000 subscribers to the magazine or its website, covering about 1.3 million vehicles they own or lease.
In addition to the survey results, Consumer Reports' automotive engineers and statisticians looked back at vehicles' overall reliability scores from previous years to predict the probable reliability of 2011 models.
The survey asked subscribers whether they had any problems with their cars in the last year that they considered serious because of safety considerations, the cost incurred or the time required for repairs. The problem areas, separated into 18 categories for the survey, included mechanical components like engines and suspensions as well as annoyances like squeaks and rattles.
Despite slipping four spots – and out of the top 10 this year – to land in 11th, Hyundai and its corporate sibling, Kia, did very well. Only one model, the Kia Sedona minivan, was below average in predicted reliability. All six new models for 2010 – the Hyundai Genesis Coupe, Sonata and Tucson, and the Kia Forte, Sorento and Soul – had predicted reliability of average or better.
The greatest improvement came from Cadillac, which rose seven spots from last year. Porsche and Volvo each moved up six places. Audi dropped the most, moving down seven spots. Almost three-quarters of Audi's models were below average, according to the survey. "The A6 with the new supercharged 3-litre V-6 was tied with the Jaguar XF for the worst new car prediction score," the magazine said.
The magazine's editors said that one reason GM moved up was that some newer models had been reliable from the time of their introduction, rather than starting poorly and improving over time. Those included the Camaro and Equinox from Chevrolet, the Cadillac SRX and the front-drive V-6 version of the Buick LaCrosse.
In all, 27 brands were ranked. Some brands were not listed because there was not a large enough sample of their vehicles, the magazine said. They are Jaguar, Land Rover, Mitsubishi, Saab, Smart and Suzuki. Also missing were the discontinued brands of Hummer, Mercury, Pontiac and Saturn.
To determine predicted reliability rankings, the magazine's experts average the overall reliability scores for the most recent three model years, provided the vehicle has not changed significantly in that time or for 2011. However, if a model was new or redesigned in the last few years, the magazine might use only one or two years of data. (NYT)