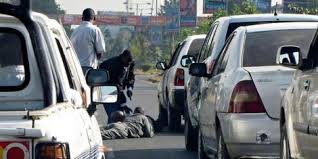 In Nairobi, Kenya, carjackings are a regular occurrence, but statistics are often few to tell the story. However, each year the National Police Service (NPS) publishes a list of some of the carjackings hotspots in the capital with a view of enlightening motorists.
Carjackers are known to target public service vehicles, mostly buses and matatus, and even personal vehicles. Police reports indicate that carjackers operate in a complex ring, often involving informers who may have taken time to study the target.
Although the Covid-19 pandemic may have led to a reduction in the number of reported cases of carjackings in Nairobi, many deserted roads, due to the government imposed curfew, offers an ideal environment for carjackers.
There are a number of carjackings hotspots in Nairobi and it's environs.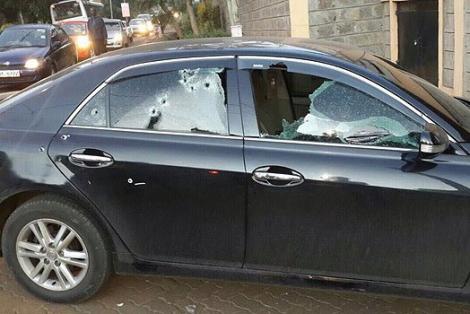 One such place is Limuru road. A resident recently shared his ordeal at the hands of carjackers in the area.
"I had just flipped my indicator signalling that I was about to exit Limuru Road, just before Ndenderu. Everything seemed normal, but just as I got to the estate's gate, 3 masked men appeared from the shadows brandishing automatic rifles," James Kimani recounted while speaking to Kenyans.co.ke.
The man was in the car together with his wife, and before he could know it, they had already commandeeredthe vehicle before speeding out of the city with their victims bound with ropes in the backseat.
They would later be both dumped in Kimende area, thankfully, unharmed. Such incidences are common, but not all end with the victims unscathed.
According to the latest NPS report on crime hotspots, the following are the most dangerous roads in the Nairobi area.
Noonkopir (Daraja next to Saitoti Hospital) in Kitengela.
Around Kiserian Primary.
Kisaju road stretch in Isinya.
Railway line area (Junction of the Nairobi-Nakuru Highway and the stretch to Kikuyu town).
Mashimoni (Marimari) road in Kiambu.
Limuru road stretch between the town and the Nakuru Highway.
Others are: Adams Arcade matatu stage, City stadium roundabout, Church Army stage on Jogoo Road, Kipande Road, Turnoff to Kenya Institute of Mass Communication from Mombasa Road, Baba Dogo area, the Kangundo/Outer Ring road junction, Bahati estate, Survey of Kenya stage on Thika superhighway, Toi market.
Carjackings are a fact of life in Kenya's capital, Nairobi. And anyone who takes to the road there risks being a victim. This particular crime has spawned a growing industry, defensive driving schools.
According to defensive driving instructors, avoiding a carjacking comes down to mastering a few basic techniques. And paramount among them is knowing how to reverse quickly. The key is to straighten the wheel first and then start moving the car.
Remaining vigilante while on the road by using all the available mirrors especially when driving along lonely roads could also allow you the priceless seconds needed to spot anyone tailing you and speed up or call for help.
However, if waylaid by armed gunmen as was the case for James, it is highly advisable to comply to their instructions without a fuss. You can then file a police report at the nearest precinct once they cut you lose.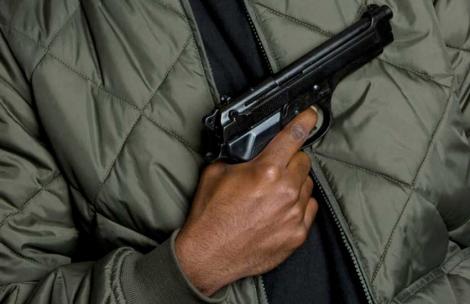 SOURCE: https://www.kenyans.co.ke/news/58911-carjacking-deadliest-roads-nairobi
What Are Your Thoughts
Share with us what you think about this article