The National Transport and Safety Authority (NTSA), on Monday, September 28, stepped in to investigate a case in which a driver was videotaped performing dangerous stunts while on transit.
In the video, which went viral online on Monday, the unidentified driver is seen hanging from the drivers door as the vehicle moves at a high speed.
He balances his himself with his hands while his feet hang a few inches from the ground.
When the passenger from an adjacent matatu who is filming the driver approaches the vehicle, the driver, dressed in a white T-Shirt and blue jeans, smiles as he takes his position at the wheel.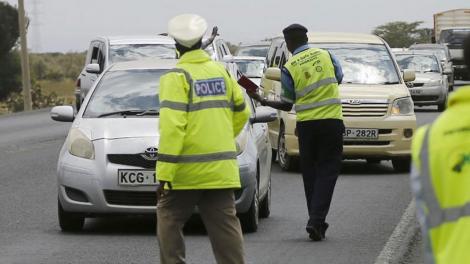 Luckily, in the 16-second clip, no one got injured in the dangerously driven vehicle.
In a statement, NTSA noted, "The matter is being addressed as this is unacceptable."
In November 2018, the state attempted to re-implement the famous Michuki rules after matatus flagrantly broke them causing loss of lives.
Michuki laid out common-sense rules that apply to all vehicles on the road in which all drivers are expected to observe road signs and stop at red lights and vehicles are never expected to be overloaded
Also, there should be seatbelts for every passenger and speed governors must be installed and not tampered with.
Most matatus, however, no longer observe the rules driving up the number of accidents countrywide.
In August 2020, the National Transport and Safety Authority (NTSA) raised an alarm over increased road fatalities especially with pedestrians accounting for the highest number of victims.
The authority further indicated that accidents had been costing the state a loss amounting to Ksh300 billion every year.
Data showed that 3,567 people lost their lives in 2019, an increase from 3,337 recorded in 2018.

SOURCE: kenyans.co.ke

What Are Your Thoughts
Share with us what you think about this article