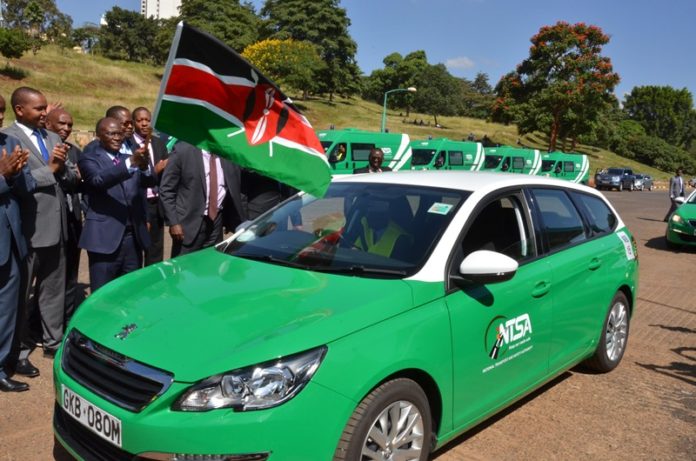 The National Transport and Safety Authority (NTSA) has released a list of areas it will focus on during an ongoing crackdown to enhance road safety.
The Authority now states that road users could be arrested for flouting various rules that cut across 10 areas of focus.
According to NTSA, drivers of all private, commercial and government vehicles should be wary of the following to avoid being nabbed:
1. Speed violations
2. Traffic violations by government vehicles
3. Traffic violations by private cars motorists
4. Uniform for all drivers and conductors of public service vehicles (PSVs)
5. Overlapping and hanging on doors.
Additionally, NTSA stated that it would be on the look out for:
6. Private vehicles operating as PSVs
7. Validation of driving licences of all vehicles
8. Safety belts in all categories of vehicles
9. Helmet wearing, reflectors and carrying excess passengers on motorbikes
10. Route contravention and night violation for public vehicles.
The transport authority further cautioned motorists against engaging in any unlawful activities and report officers soliciting bribes.
In the operation launched last week together with the traffic department, drivers and buses will be required to have a first aid kit, fire extinguisher, tow ropes, jump starters, and life savers.
Owners of private vehicles, among other things, are expected to ascertain the road worthiness of their vehicles, as well as produce a valid licence and life saver (warning triangle).
Here is NTSA's statement:
Source : Kenyans