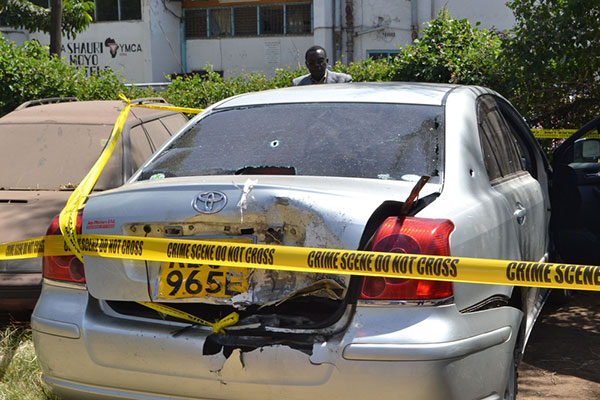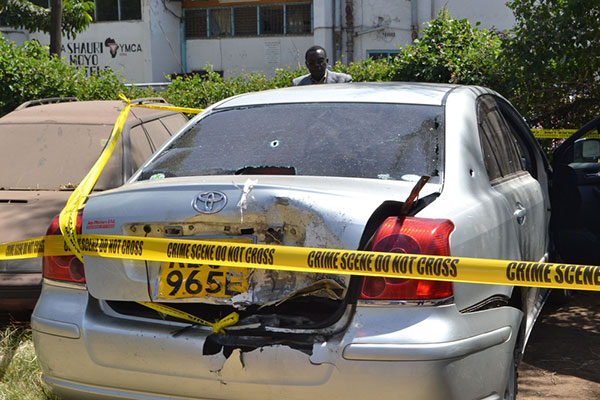 The natural reaction when a vehicle hits your car from  behind is to stop and get out to assess the damage or call the police.
However, police now warn motorists to assess the surrounding before stopping, or pull over only at a safe public place.
According to an analysis of the latest crime records, robbers have devised a new way of getting their victims, which police call "bump-and-rob".
This is whereby robbers in a  vehicle  hit the rear of their target's car and attack the motorist when he or she stops to assess the damage  and record the vehicle's  information.
On Wednesday, around 5am,  Mr Stanley Nzai, a taxi driver in Mombasa, was taking a German visitor from the Moi International Airport to Mile Rose Apartments in Shanzu, when a car hit his vehicle.
He stopped and got out but realised his car was not damaged.  As he was getting back, he was hit twice on the head and he fell unconscious.
The attackers drove away with his vehicle with the German visitor identified as Enold Jean Hasert, 68.
Later, police found the vehicle and the foreigner abandoned  at Mwakirunge. Mr Hasert was robbed of 5,600 Euros (Sh672,000) and an air ticket. He was injured on both hands.
In a similar incident on Monday night in Nair.
In Summary
To reduce the chance of falling a victim on a highway, police advise that motorists should drive in the centre lane.
The robbers usually target cars with a driver and at least one passenger, according to police. After bumping and the motorist stops, either the driver or other  attackers pounce. In some cases, they drive away with their victim's car,  if the key is left in the ignition.
Nairobi County Police Commander Benson Kibue advises motorists that if they are hit by another car, they should look around and study the other car through the mirrors.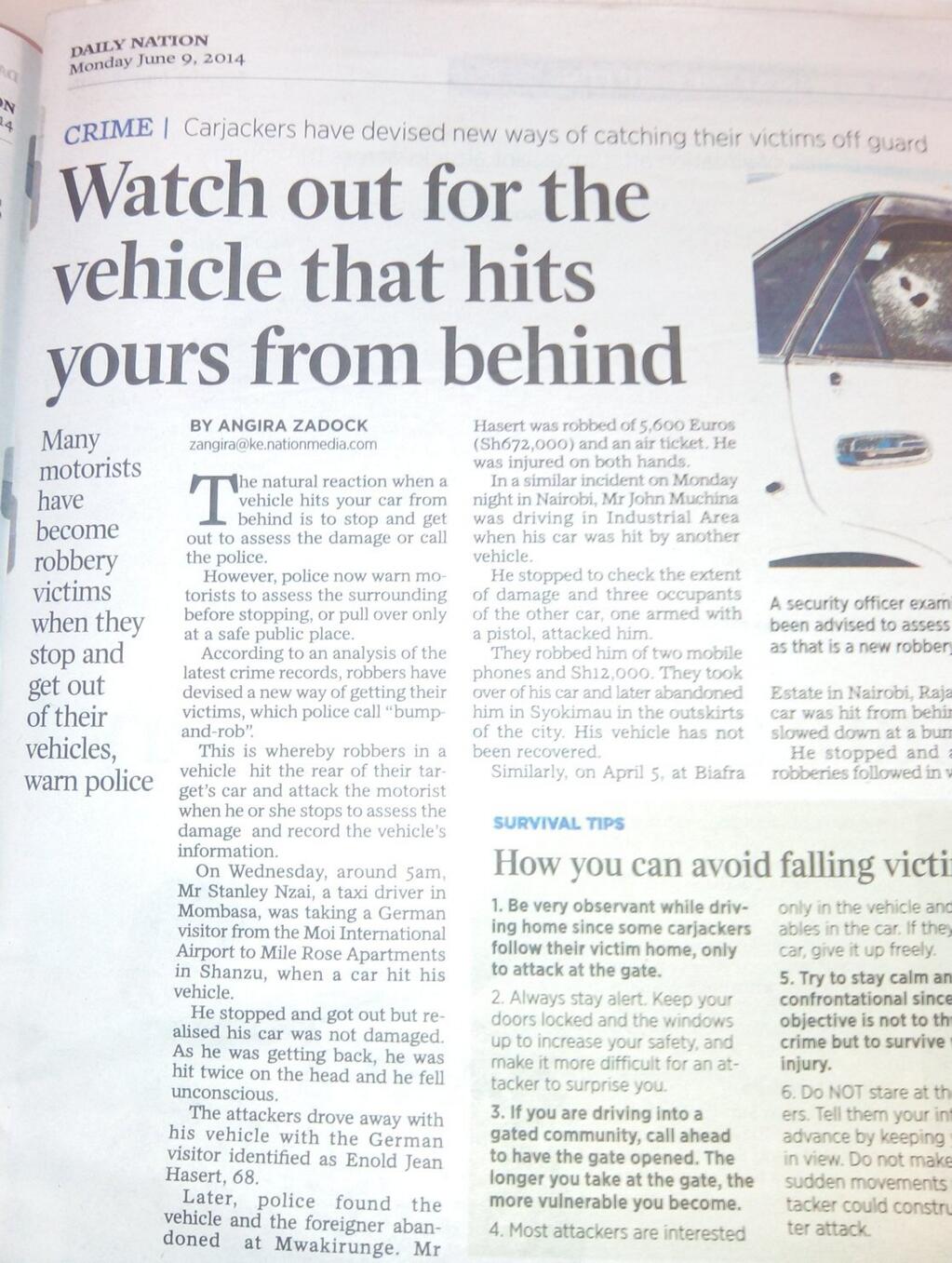 What Are Your Thoughts
Share with us what you think about this article