Tales of Kenyans losing huge sums of money in the process of buying a car have been narrated countless times over the last decade.
Just 2 months ago, detectives from the Directorate of Criminal Investigations (DCI) cornered a woman, who allegedly fleeced millions from two police officers, a banker, a county government official and a host of business personalities.
According to the police report, all her victims claimed to have been convinced that she was an experienced and trustworthy car importer.
Kenya's used car business has grown robustly on the back of the growing urban middle class and increasingly flexible financing options for buyers.
Unfortunately, amid the race to corner the used car market, a few unscrupulous dealers and brokers have crept into the market. Many Kenyans have fallen victim to these scammers.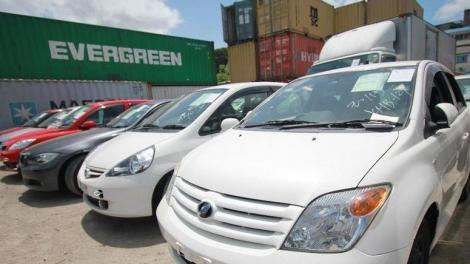 Below are the various ways these fraudsters use to con Kenyans looking to buy cars.
Identity theft scam
In July 2018, DCI officers who went undercover exposed two suspects who had used lost identity cards to register phone numbers and receive mobile money transfers under the pretext of selling imported cars.
The two were arrested after they asked the undercover officers to wire Ksh500,000 for a Toyota Harrier alleged to be en route from Mombasa.
Prior to their arrest, they had been reportedly linked to at least Ksh7.1 million in terms of the amount of looted from unsuspecting Kenyans.

Lucrative discounts scam
Under this model, the con artists usually boast of unbeatable offers in terms of discounts in order to lure in as many potential victims as possible.
Using the power of social media and the powerful urge in almost every human to save some money, they send out targeted posts that prompt one to click.
Once you start the process, everything will appear above board right down to the forged documentation, only to end up with no car and no money.
Verification of all the document pertaining to a car is a must during the process of buying a car in Kenya.
Stolen vehicles syndicate
This group primarily deals with cars stolen from overseas and shipped to the Kenyan coast where they retail at a fraction of their value.
Complete with forged documents, several victims have found themselves in the hands of the authorities after being caught with the stolen vehicle.
Any attempts to contact the seller are futile as they used a newly registered phone specifically geared towards closing that particular deal, before disappearing.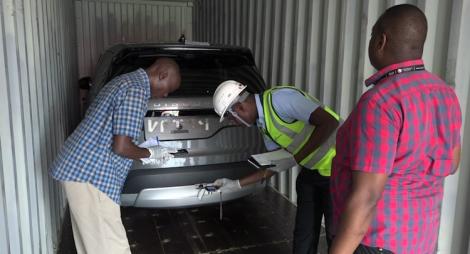 Fictitious car auction sites
This is the most common way used trick Kenyans looking to buy cars, especially from Japan.
Phantom accounts are opened solely for purposes of fraud for a particular period of time.
The advent of technology has enabled these scammers to mirror an identical site to trusted car dealers in Japan.
They also tend to sell a few genuine cars to build a credible reputation which results in referrals.
Once their targeted revenue is attained, they slip swiftly into the shadows without a trace.
Back in 2012, the Embassy of the Republic of Kenya in Japan disclosed that it was overwhelmed by requests from numerous Kenyans seeking assistance to recover funds paid to unscrupulous Japanese companies for the purchase of second hand motor vehicles.
Besides such outright cases of fraud, other unscrupulous practices that we have witnessed and that are being reported with greater frequency include: buying ex-accident cars; buying cars that have falsified mileage; and buying stolen cars.
Some dealers wind back the car's odometer to understate the car's true mileage in order shore up its market value. They even go as far as replacing the pedal rubbers and gear knobs to make it look newer. This is not only fraudulent, but potentially dangerous.
Certain car parts, such as the timing belt for most cars, are typically supposed to be replaced once a car clocks 100,000 kilometers.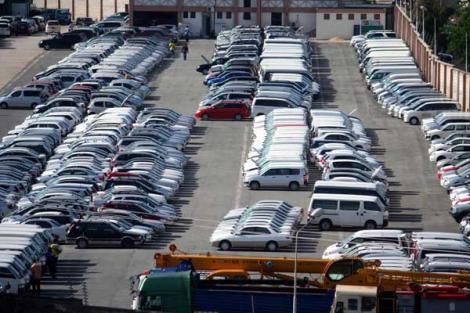 This means that if the mileage has been understated, the timing belt will not be replaced when it should, increasing the chances of it snapping unexpectedly. If it snaps when the car is on the road, the safety of the driver and other road users could be seriously compromised.
Other dealers also sell ex-accident cars that have been carefully re-sprayed but nonetheless have serious mechanical faults. Once these cars are bought, the unlucky owner spends half of their time in the garage.
Worse still, they spend a fortune in repairs and get back nothing in terms of resale value. Such a blatant rip off can be devastating for a car owner, particularly if they bought the car on credit and are stuck up with monthly loan repayments.
Buying a car: What you need to know and do
Seek a Trusted Mechanic's Advice
Take a trusted mechanic with experience in that particular vehicle model to view, check and road-test the vehicle to confirm that it is mechanically sound
NTSA Search (TIMS Portal)
Conduct asearch on the motor vehicle ownership and registration on NTSA TIMS's portal here using the prospective vehicle's Registration Number
Collateral Registry Search (eCitizen Portal)
Conduct a search on the Collateral Registry (MPSR) under the Business Registration Service (a department of the Attorney General's Office) on your account on the eCitizen Portal, by clicking on "Search Request" and select "Search Criteria" then "Grantor's Identification" where you insert the owner's/seller's name and national ID/Passport number or "Motor Vehicle Chassis Number" where you insert the VIN Number of the vehicle.
The Collateral Registry lists movable assets including motor vehicles which have been used as security to secure loans granted by individuals, banks, financial institutions such as microfinance institutions, saccos, credit institutions and motor dealers.
KEBS Search
Conduct a search on Kenya Bureau of Standards' ("KEBS") mileage verification portal here using the prospective vehicle's Chassis Number (VIN Number) to determine whether there has been odometer tampering to reduce actual vehicle mileage.
KRA Customs Duty Search
If possible, ask the seller whether they have all (or any) of these documents, QISJ (issued by KEBS), Import Declaration Form ("IDF"), F147 and Payment Slip, Export Certificate, Duty Entry Form and Payment Slip, CFS invoice, Receipt and Release order, and Bill of Lading; especially if they are the vehicle's first owner or if the seller is a motor vehicle dealership.
Confirm whether the engine has ever been replaced by the seller, and if so, inquire whether there are importation documents such as IDF Forms for the engine, if it was imported; or sale receipts, if the engine was bought locally.
Before Meeting the Buyer, obtain from a lawyer a Motor Vehicle Sale Agreement or search for a suitable one, online or from a legal portal such as LexisNexis, amend it and then print it.
Open an account with the NTSA TIMS portal and confirm that the owner too has an account on the NTSA TIMS portal. Get the owner's bank details.
Carry the Motor Vehicle Sale Agreement, NTSA TIMS Vehicle Search and a banker's cheque drawn in favour of the owner with the agreed purchase amount.
Information is key when it comes to buying a car in Kenya, if equipped with all the relevant knowledge, falling victim to scammers will be highly unlikely. As a motorist, it is important to keep in touch with any notices announced by the NTSA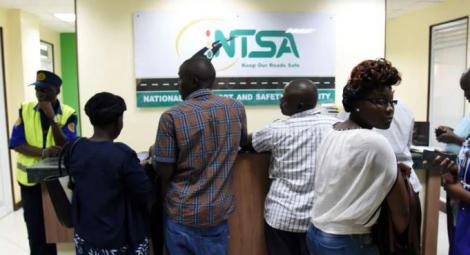 SOURCE: https://www.kenyans.co.ke/news/58252-buying-car-how-kenyans-lose-millions-fraudsters

What Are Your Thoughts
Share with us what you think about this article