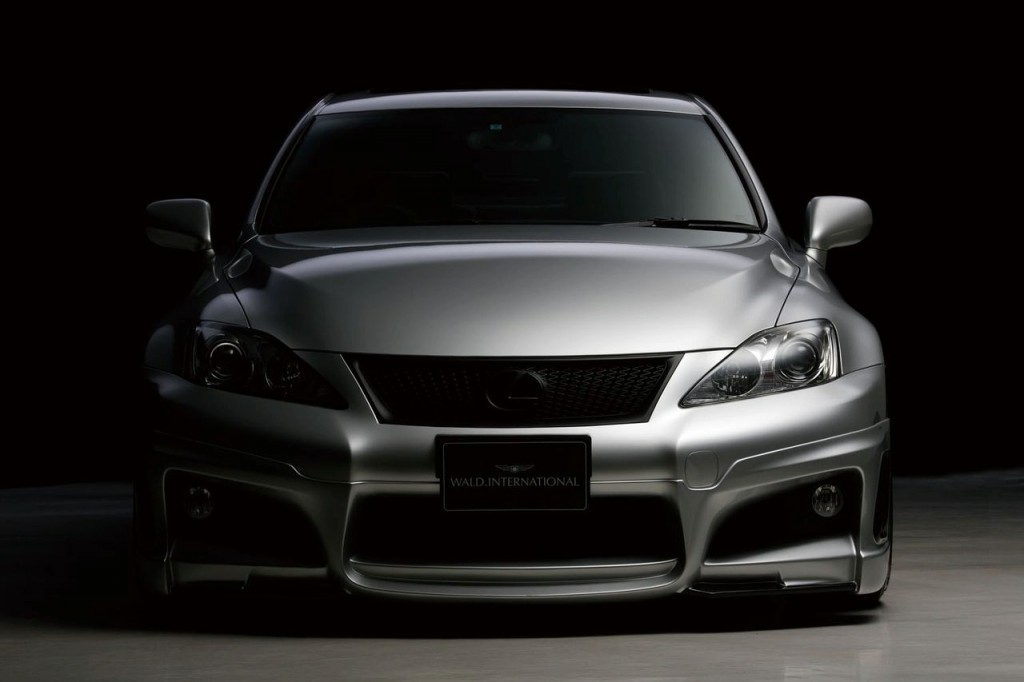 Looking at this car gave me a really nostalgic feeling, i almost cried, its sizzling hot its gorgeous its the Mighty Lexus IS F. You have to get to know the car better to understand the feeling of nostalgia within me and if you don't feel me you have a problem. Lets begin shall we?!
Exciting Exterior and Impressive Interior

Smart Access: As you approach your vehicle, a transmitter in your key fob signals the vehicle's Smart Access within a 20ft radius and when you touch your handle the doors will instantly unlock.

Dynamic Cruise Control: The Cruise Control maintains a preset distance from the car traveling in-front of you as well as a preset speed, a car icon displayed on the information display shows the selected following distance.

Adaptive Front Lighting System: For enhanced lighting at night and especially when turning, the left head lamp can pivot at a 15 degree angle while the left can tun at a 5 degree angle illuminating the road clearly.

Exhaust: The exhaust system has been developed in such a way that the weight of the vehicle is reduced and the stacked quad shaped tail pipes helps the big engine breathe freely. With all that hp it must sound REALLLYYY GOOODDDD!!!
Voice Activated HDD Navigation System: The latest system features a touchscreen interface, an advanced voice-command system and real-time traffic, weather, stock and sports updates, my favorite updates. Plus it will be a simple way to avoid traffic prone areas around town.

Aluminized Trim: stylish aluminium trimming has been incorporated in your car's doors and central console, shiny.

Bluetooth Technology: This works for the compatible portable audio players where you can view your libraries on the interface and play your music, also through the bluetooth, mobiles are able to interact wirelessly with the HDD system, where your numbers are transferred directly onto the nav.

Mark Levinson Audio: We are talking surround sound here, the Mark Levinson Audio Design involves a total of 14 speakers, 14. Forget your home theater system it cant hack this, there are a lot of distractions from the wife and kids nagging they want to watch something on telly or your siblings and pals. Plus its 300 watts of maximum power, leave the house and go sit in the car if you want peace of mind he he!!

Spot Seats: To top it all up you have highly bolstered leather-trimmed sport seats with distinctive "F" styling,  keeping you firmly in place through turns. The front seats are also heated and fully adjustable for optimal comfort and control. In this cold season it would be a delight.
Performance and Safety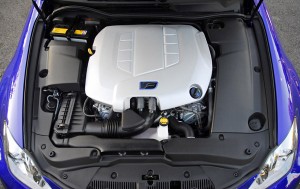 VDIM: Vehicle Dynamics Integrated Management is system supports high-performance driving on every front. We are talking about the mode snow or sport, the driver gets assistance but for the experienced driver they can turn it off and tackle the turns for the thrill.

V8 Engine: Aaahh!! Yes the oldest engine 37 plus years of service to many vehicles. The vehicles acceleration is 416hp and 371 lb-ft of torque. From the IS F's 5.0-liter V8 engine it delivers a 0–60 time of just 4.6 seconds.

Two-Stage intake System: Your car has an insatiable  appetite for air, that demands a sophisticate dual intake system. The dual intake system provides smooth power at low-to-medium speeds then opens wide at elevated rpm for maximum power and torque.

Crumple Zones: These are structural reinforcements that help protect you and your passengers. The IS F is built with side impact door beams and the back and front are built in such a way that the crumple zones absorb energy to manage impact forces on the passengers.

Three Pint Seatbelts: The belts  with force limiters are found in both the front and outboard rear seats of the IS F. These seatbelts include a pre-tensioner system which cinches the belts in a severe frontal impact, helping to secure one's body during an accident.

Day Time Running Lights: They have to see you, especially in conditions such as in fog, rain, dusk and bright sunlight. Low-intensity daytime running lights help improve your visibility.
What more could we ask for in both luxury and sport, its all in the Lexus IS F.
For more on the Lexus IS F go to: www.lexus.com/models/ISF
What Are Your Thoughts
Share with us what you think about this article