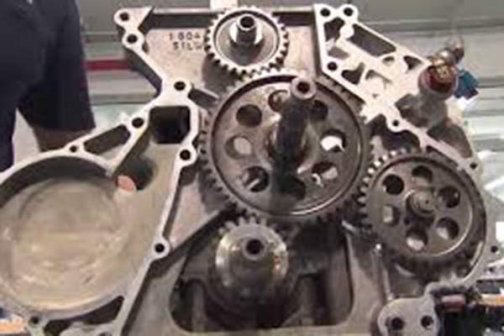 Kenya is set to start manufacturing some motorcycle parts to meet growing local demand. Motor Car Assembly has teamed up with Megh Cushion Industries Ltd, a manufacturer of automotive products, to source and manufacture five parts in a project that is expected to boost local capacity. The project, which is being conducted under the auspices of the Motorcycle Assemblers of Kenya and Kenya Association of Manufacturers, will start with five parts out of 290 parts of a motorbike that are normally imported.
"The motorcycle Assemblers of Kenya have worked with the Ministry of Industrialisation, Kenya Association of Manufacturers Association and the East African Community to come up with a road map for localisation," said Motorcycle Assemblers of Kenya Chairman Isaac Kalua, who also doubles up as the chairperson of Honda Motorcycle Kenya. HIGH COSTS He said there were about 21 known assemblers in the country, adding that the localisation process was expected to add close to 200,000 jobs, with the materials being procured locally.
The venture could, however, face the challenge of the quality of metal available locally. Pavit Kenth, a technical director at Megh Cushion, said most of the steel manufactured locally was mostly suitable for construction and not for assembly parts. Mr Kenth said Kenya did not have automotive steel ideal for making assembly parts as it had construction grid steel. "But as the motor vehicle industry is coming up, we will have more automative steel," he said. The localisation drive emanated from EAC's legal notice of 2013 advocating for local manufacturing of most automotive parts. The parts include main frame, suspension, seat and seat frame, mud guards, wheel rims, brakes and gear exhaust pipes. However, no motorcycle assembler in EAC is able to meet these requirements under the current regulation. First, no supplier can supply the parts in required quality, cost and delivery standards. Local suppliers also do not enjoy the economies of scale, thus pushing up the cost of locally sourced parts.
Moreover, motorbike users might be forced to deal with high cost of the critical mode of transport, with high production costs being passed on to the assemblers and finally to the users. Honda is injecting about Sh45 million in the form of knowledge and technology transfer while Megh Cushion Industries Ltd has pumped into the project about Sh150 million.
What Are Your Thoughts
Share with us what you think about this article