Toyota City, Japan, January 10, 2014-Toyota Motor Corporation (TMC) is showing multiple concept vehicles at the Tokyo Auto Salon 2014 with NAPAC1 customized-car exhibition-the world's largest-running.
The display, totaling 34 vehicles, showcases two "GAZOO Racing tuned by MN"2 (GRMN) and two "G Sports"3 (G's) concept models, as well as three GAZOO Racing4 vehicles that are to compete in the 42nd 24 Hours Nürburgring endurance race in Germany in June. The display space, 50 percent larger than last year's, also features various custom sedans and minivans from Toyota associated brands and affiliates.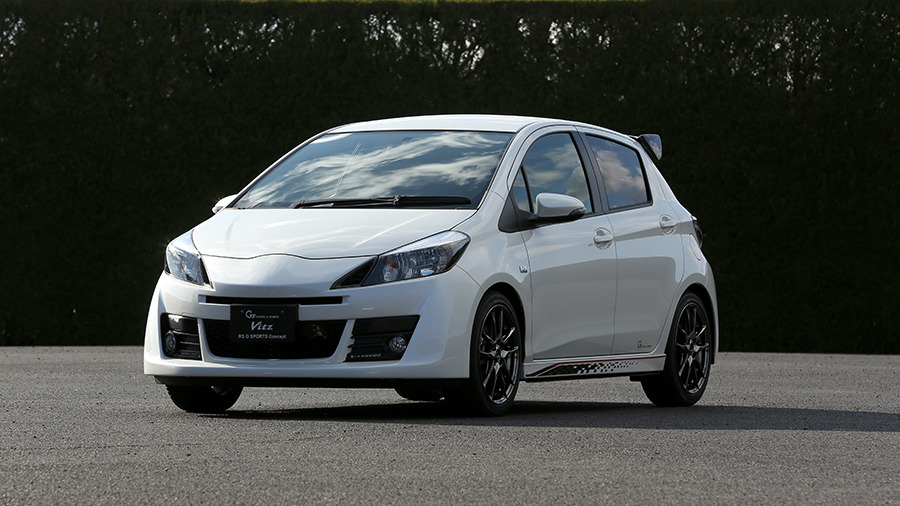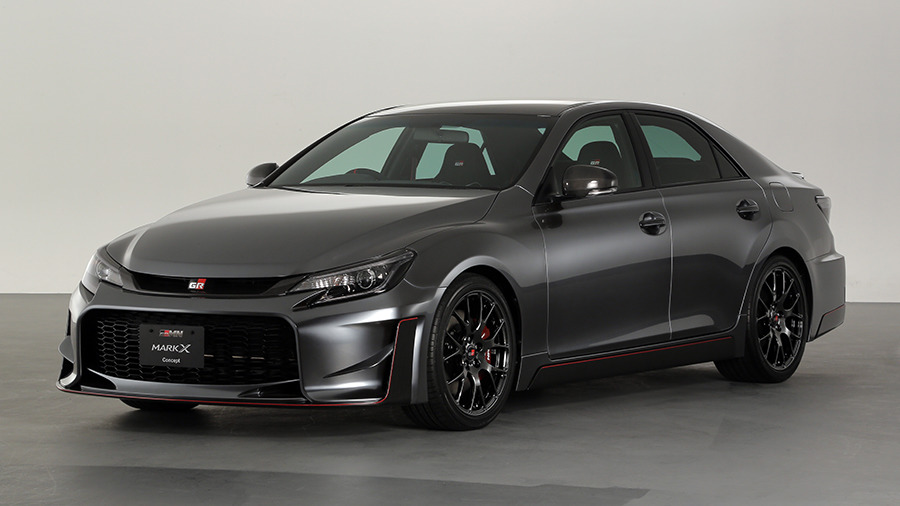 The GRMN series display features the "GRMN Mark X Concept" and the "GRMN 86 Concept"-vehicles designed to bring the joy of sporty driving to all kinds of roads. The GRMN Mark X Concept combines the Mark X's exclusive 6-speed manual transmission with a V6 3.5-liter engine, and features special suspension tuning, disc brakes and Torsen® limited-slip differential5 for even more satisfying control and a greater joy of driving. The GRMN 86 Concept incorporates the technical expertise gained through the 24 Hours Nürburgring endurance race, achieving optimal vehicle weight reduction, a lower center of gravity, an enhanced powertrain and improved body rigidity.
The G's series display features the "Harrier G Sports Concept"-the first sporty SUV in the G's series, which combines the joy of driving with riding comfort and adds a sporty and unique feel to the base vehicle-and the "Vitz RS G Sports Concept", which features exclusive sports seats, enhanced body rigidity, and optimized suspension tuning for an enhanced sporty feel.
Toyota views the Tokyo Auto Salon as a venue for peoples' dreams about automobiles to converge. Building on last year's show, Toyota hopes to convey the joy of owning, driving, and discussing automobiles cultivated through GAZOO Racing activities to an even broader range of people, thereby creating new car enthusiasts.
Nippon Auto Parts Aftermarket Committee
Product brand forged on the streets of Nürburgring-considered by many to be the crucible of performance-vehicle development-and through other races and fine-tuning by GAZOO Racing test drivers
Sports conversion series of models fully tuned by GAZOO Racing test drivers and set at an affordable price range by reducing production costs through partial inline customization and other measures to give a wider range of consumers a taste of racing and the enjoyment of cars
GAZOO Racing is a vehicle-development and motor-sports support program created by GAZOO. Toyota test drivers participate in races and vehicle development with the aim of creating ever-better cars, and grass-roots motor sports events are promoted to provide the joy of driving to consumers
A differential gear that applies optimal drive force to the left and right wheels according to the road surface conditions. Torsen is a trademark of JTEKT Corporation.
Source: Tokyo
What Are Your Thoughts
Share with us what you think about this article