Post covid-19 life calls for very careful innovations as most east African countries are drumming for domestic tourism as a means of boosting a sector that previously relied on foreign visitors.
Kenya Mercedes Benz car owners have organized a drive parade, "We would like to invite all Mercedes Benz cars to Mercedes Benz Club Kenya Presidents drive," Mercedes-Benz Club Kenya facebook account announced on Wednesday.
The drivers will assemble at Total Mombasa Road and roll to their final destination Olooltepes.
Mercedes-Benz in Kenya members who are known as "wa-Benzi" are a breed of automotive enthusiasts who are proud to be associated, passionate and actively promote the "three – pointed silver star".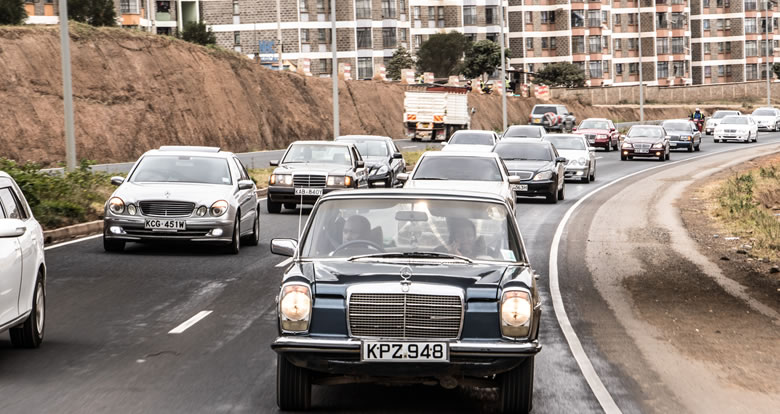 About Mercedes Benz
Mercedes-Benz is both a German automotive marque and, from late 2019 onwards, a subsidiary of Daimler AG. Mercedes-Benz is known for producing luxury vehicles and commercial vehicles. The headquarters is in Stuttgart, Baden-Württemberg. The name first appeared in 1926 under Daimler-Benz.

SOURCE: https://taarifa.rw/benz-car-owners-wa-benzi-in-kenya-organise-drive-parade/

What Are Your Thoughts
Share with us what you think about this article