The government has kicked off a process of constructing two other elevated carriageways in Nairobi to be done concurrently with the Nairobi Expressway.
In a statement on Wednesday, November 25, Kenya Urban Roads Authority disclosed that the new carriageway will be constructed at Valley Road/Kenyatta Avenue; Ngong/Nyerere Road interchange and Upper Hill/Haille Selassie overpass.
The overpasses are aimed at linking Ngong Road to the Central Business District (CBD).
Kenya Urban Road Authority (KURA) resident engineer Benjamin Asin noted that the initial phase of relocating existing service infrastructure was already ongoing.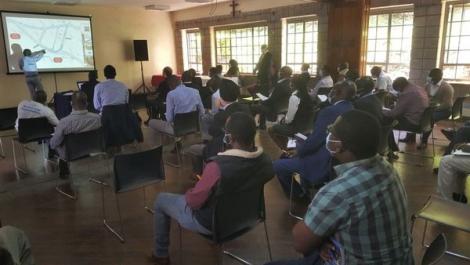 "The elevated carriage ways are two, one from Integrity Centre to Serena (Hotel) and another on the Milimani Close," Asin told People Daily.
He also revealed that the project was valued at Ksh2.9 billion and its construction was slated to begin in early 2021 and end in 2023.
"The value of the project is Sh2.9 billion. The works should begin sometime next year.
"At the moment, we are doing preparatory works that involve the relocation of works planning and geotechnical investigations," he added.
He also noted that the design was strategic such that the carriageways, would approach the Nairobi Expressway, which is slated to be completed in 2022, at lower levels and into the CBD through Haile Selassie and Kenyatta Avenues.
"There will be no connection because that one is for traffic that are going express so we do not want to mix, so as traffic approaches the Expressway, it will go down and into the city," he explained.
Another source from KURA confirmed that the project was independent of the Nairobi Expressway and would affect Ngong Road mostly.
A different contractor, the China Road and Bridge Corporation-Kenya is expected to undertake the project which will include KURA overseers.
No buildings will be pulled down during the construction of the project save for strips of land owned by All Saints Cathedral, the Milimani Commercial Court and others along Nyerere Road.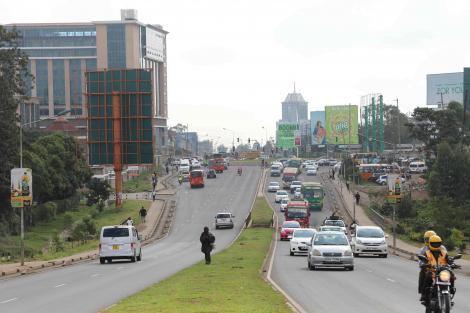 SOURCE:https://www.kenyans.co.ke/news/59528-govt-starts-construction-another-elevated-road-nairobi
What Are Your Thoughts
Share with us what you think about this article