A man in Chokaa, Embakasi area has been killed by a matatu while trying to run away from police for not wearing a face- mask.
The man was reportedly trying to run away from the police officers who had demanded that he gives them a Ksh, 200 bribe after he was arrested for not wearing a mask.
"They were three people on a motorbike, a police officer stopped them, when they stopped they did not have masks. The police officer took advantage of that and started pursuing them," narrated an eyewitness.
"The other two ran into the estate, then the one who is currently deceased ran towards the road. Unfortunately, a Forward Travellers Bus came and hit him, the police officer only pointed at the driver and let him go," he narrated.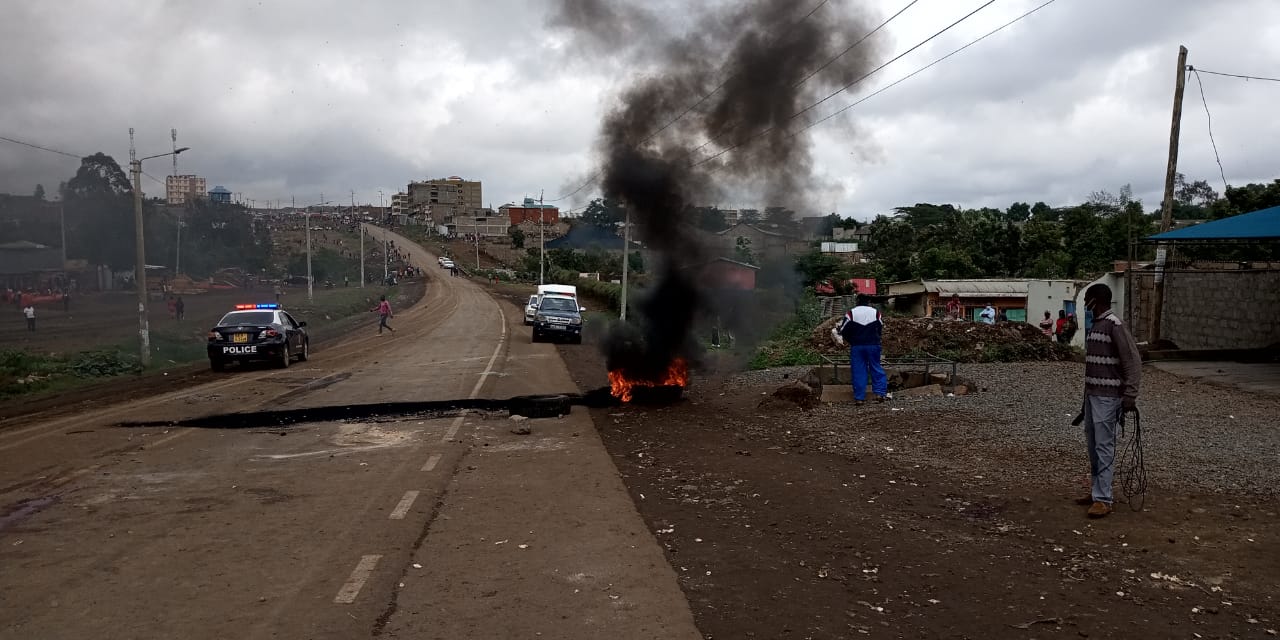 The incident has infuriated the residents prompting them to hold demonstrations against the police in the area.
They barricaded roads protesting the behaviour of the police officers involved saying it has now become a norm.
The protesters were teargassed by police but area police boss paul wambugu has chosen not to comment on the incident.
The deceased's body has been taken to City Mortuary.

SOURCE: https://www.ghettoradio.co.ke/man-killed-by-matatu-while-running-away-from-police-for-not-wearing-face-mask/

What Are Your Thoughts
Share with us what you think about this article