There are certain streets, roads and avenues in Nairobi where a single flashing light from your smartphone camera can earn you terrorism charges.
These streets are so heavily guarded that you'd even struggle to find photos of the same on Google.
From hunkered down rooftop snipers, to street patrols, to heavy ton concrete boulders placed in the middle of the road, security takes first priority in these places.
Here's is a list of some of Kenya's most secure streets: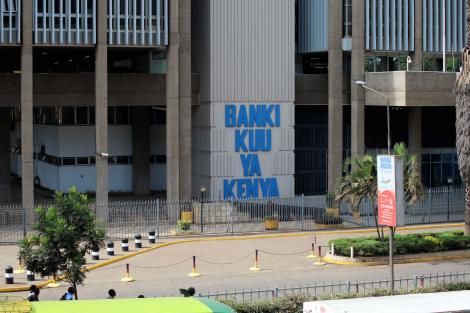 Tumbo Avenue
If you frequent Nairobi's Central Business District (CBD), you've probably walked along this avenue without knowing its actual name.
Located between Times Tower and the Central Bank of Kenya (CBK), Tumbo Avenue is as highly guarded as they come.
The road also has a side gate to Vigilance House, the headquarters of the National Police Service (NPS).
Every once in awhile the entire road is closed off by mean-looking and strapped-to-the-teeth security officers as sensitive material is transferred from one building to the other in a full convoy of vehicles.
Beggars may fill every single corner of the CBD but this is one place you'll never find one.
Loiter and linger in the area for too long and chances are that you'll be approached by a fully armed officer with those dark-shade sunglasses that say 'I mean business'.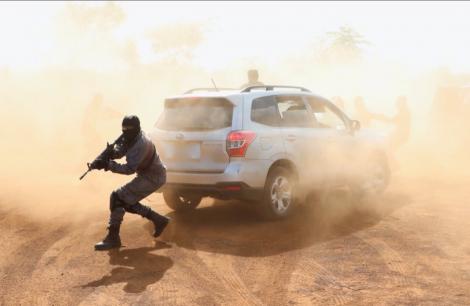 Bishop Road
This is arguably the most secure road in the country. Speaking to Kenyans.co.ke, a well-placed source within the government's security apparatus revealed that the road is simply impregnable.
A quick search for photos of the place is an exercise in futility. The landmarks in the area include the Israeli Embassy and the Fairmont Hotel.
Unlike Tumbo Avenue, you'll not find dozens of security officers patrolling the streets.
Stealth is the name of the game in this area but just because you can't see them doesn't mean the reverse is true.
On December 2, 2016, two Iranians, Sayed Nasrollah Ebrahimi and Abdolhosein Gholi Safaee were charged with planning a terrorist act after their arrest for filming the Israeli embassy in the Kenyan capital.
They were charged and remanded in custody by a Nairobi court their Kenyan driver Moses Keyah Mbogah.
The road is littered with rock boulders placed strategically so as to force motorist to move in a weaving pattern at snail speed when using it.
It's safe to say this is one street where selfies are a bad idea.
State House Road
It goes without saying that the house on the hill is one of the most heavily fortified places in the country.
Apart from State House, the road has two embassies while President Uhuru Kenyatta's private residence sits on the edge between State House Road and Dennis Pritt Road.
A road used by thousands every day along its southern perimeter fence, the heavy presence of red beret officers is understandable.
Countless motorists have taken to social media to narrate how their cars broke down along this particular road only for armed officers to emerge from the shadows and aid in fixing and getting the car out of the area as soon as possible.
In 2019, Univalis Nyabuto was said to have been waiting on State House road with a placard in hand to catch President Uhuru Kenyatta's attention.
He was shoved aside by the well-built Recce trained officers before he was bundled into a police Land Rover and driven to Kilimani police station.
A police report from the police station indicated that Nyabuto was accused of blocking the presidential motorcade by displaying a placard.
Woodlands Road
This is another one of those roads used by tens of thousands of Nairobians on a daily basis.
However, if you pay close attention, you'll notice several sniper nests as well as huge 'No Photography Allowed Here' signs painted repeatedly on the Department of Defense (DoD) headquarters.
Kenya Defense Force (KDF) soldiers man this stretch of road with an iron will. Specially trained security officers also help from the other side of the road where the Chinese Consulate is located.
Harambee Avenue
This avenue hosts everything the government holds dear, from the President's office to his deputy, the National Police Service (Headquarter) at Vigilance house.
Officers specially trained to spot potential threats long before they get to their target patrol these streets at regular intervals.
Whenever President Uhuru Kenyatta is using his Harambee Avenue office, an extra blanket of security is laid over the entire street.
Recce company forms his inner circle but another layer of officers clad in over-sized suits and dark glasses roam the full length of the famous avenue at timed intervals.
Parliament Road
Housing Kenya's elected leaders makes parliament road one of the roads where a wrong look could land you in trouble, especially when the House is in session.
Each legislator has at least 2 security details, Kenya has 350 members of the National Assembly, do the math.
Located between two intersections, both are manned by armed officers, with road spikes often placed at either end to control the amount of traffic allowed in the area.
There are several other highly guarded streets such as the UN Avenue in Gigiri where the US Embassy among a host of other foreign offices are located.
Officers with dogs that could scare even the most experienced trainer are often seen patrolling such areas.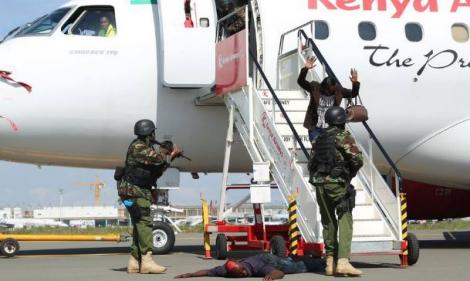 SOURCE: https://kenyacarbazaar.com/blog/wp-admin/post-new.php
What Are Your Thoughts
Share with us what you think about this article