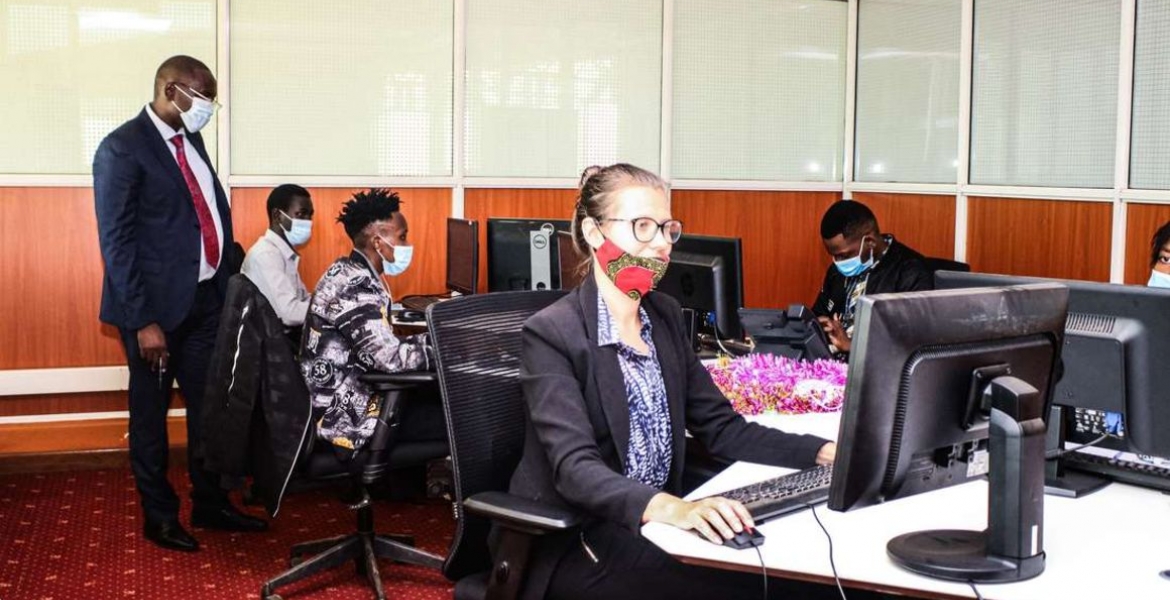 A team of 20 Kenyan university students is earning an income from controlling and monitoring hundreds of long-distance trucks in the US thanks to technology.
The tech-savvy students from Mt. Kenya University offer support services to at least 500 truck drivers in the US to ensure they stick to the Hours of Service rules set up by the Federal Motor Carrier Safety Administration, a state agency that regulates the trucking industry in the US.
The initiative was as a result of an MOU signed between Mt. Kenya University and American logistics company, Road Star Inc early this year. It targets the university's current students or alumni as part of its mission of enhancing its global training and employment opportunities to its graduates.
"Our main job is offering 24-hour support and monitoring truck drivers on the Hours of Service rules set up by the Federal Motor Carrier Safety Administration," Road Star representative in Kenya Monika Egle told Business Daily.
Monika, a 30-year-old Lithuanian national, supervises the 20 students who are employed full-time on a monthly salary of Sh35,000. The team works from Mt. Kenya University main campus in Thika.
Using technology, the students are able to keep track of the location, ignition and power status, engine hours, vehicle movements, and total miles traveled.
"On our end, we are able to view this data in real-time through the desktop version of the software. We see what activities the drivers are currently performing, and if they need our assistance with anything," says Monika.
"We ensure that drivers logbooks are cleared for traffic police inspection, providing all necessary information about the load they are carrying, and that complies to the Hours of Service regulations."
Under the Hours of Service Rules in the US, a driver is required to work for a maximum of 14 hours before taking a ten-hour break.
"Additionally, after eight hours of driving they must take 30 minutes break. Lastly, after 70 hours of combined work hours within eight-day period they must rest for 34 hours," added Monika.
Road Star has a system that gives real-time information when a driver is about to violate the set rules in addition to showing any missing information such as shipping documents or drivers signature certifying the daily logbook.
"It allows us to see if a driver is in violation by displaying on the screen which violation the driver is in. We then ensure to contact the driver via phone to ensure they follow the regulations and to receive and input the information that is necessary," Monika explained.
Road Star said it decided to invest in Kenya due to its technological innovation, reliable internet, and good English by Kenyans.
"This makes Kenya attractive for English-speaking business from the USA," the company said.
"Furthermore, labor costs are still relatively low, compared to for example Europe. Lastly, the reliable power and Internet provision makes it an attractive country for foreign business, if the operations are not location-specific."
SOURCE: https://www.mwakilishi.com/article/kenya-news/2020-12-17/how-university-students-are-controlling-500-truck-drivers-in-the-us
What Are Your Thoughts
Share with us what you think about this article