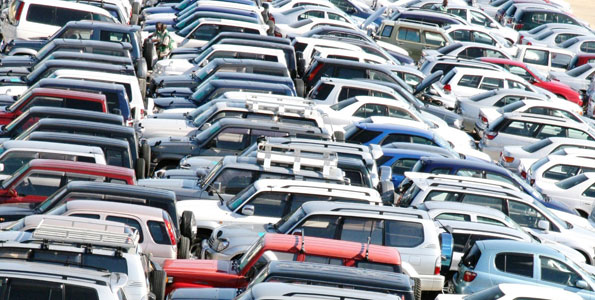 More than 1,000 'innocent' vehicle owners could be forced to pay taxes for their vehicles or risk having them impounded if they are not paid in time.
The Kenya Revenue Authority (KRA) told The Nation that some vehicles bought between 2004 and 2005 were sneaked past the tax system owing to a technical hitch during the transition to the current Simba system.
"A technical problem during the transition from the Boffin system to the current Simba system was exploited by some dubious dealers to defraud the taxman," said Mr Kennedy Onyonyi, KRA head of communications in an interview.
Mr Onyonyi added that a post-clearance audit by KRA officers on taxman accounts from 2004 revealed that some of the vehicles had only Sh1 as payment in customs duties.
Others, which are not privileged to be zero-rated, were also sneaked into the class to evade paying the respective duties.
In July 2005, KRA implemented the Simba 2005 System to replace the "Bishops Office Freight Forwarders Integrated Network (Boffin) system that was implemented in 1989, to enhance the customs clearance process.
KRA has published registration numbers of all the affected vehicles, calling on the owners to verify if indeed the taxes were paid.
The Nation caught up with one of the victims who had all the receipts showing proof of tax compliance and payment, but he told us that the authority said it will verify the authenticity of the documents against their 2004 manual records.
"We bought this car from another person in 2004 and paid all the taxes.
"They have said they will check to confirm with their reports," said the individual who was representing a private company in Nairobi whose vehicle is affected.
KRA alleges that some dubious clearing agents cheated innocent vehicle buyers that they had correctly valued their cars for tax compliance and after receiving total cost, insurance and freight payments, issued them with fake receipts.
Affected vehicle registration numbers were published in an advertisement in the Nation on Monday.
Article originally published on Daily Nation.
http://www.nation.co.ke/business/news/KRA+could+impound+more+than+1000+cars/-/1006/1410618/-/9pwrhrz/-/index.html
What Are Your Thoughts
Share with us what you think about this article