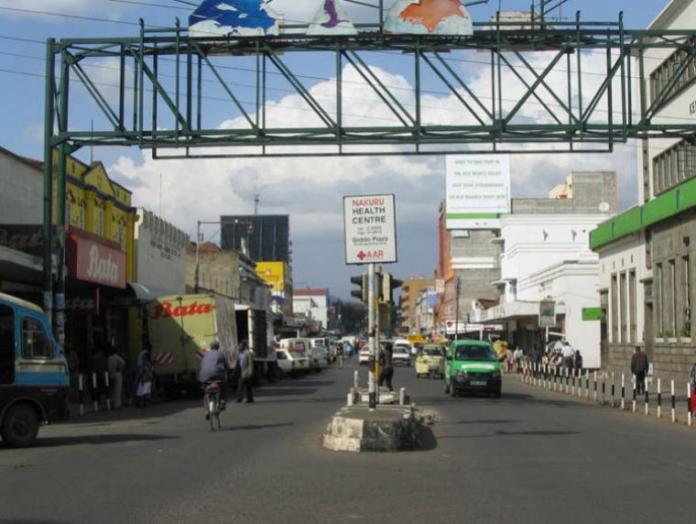 Nakuru county is seen as the heartbeat of Jubilee government as it is where Uhuruto made ties to work together as a coalition of TNA and URP.
The cosmopolitan county and home of almost all the 42 Kenyan tribes voted overwhelmingly for the Jubilee administration and has so far attracted five gubernatorial aspirants. The incumbent Kinuthia Mbugua has hinted he will defend his seat in the 2017 general election.
H.E Mbugua, a former police commandant, has had his achievements which he will use as his campaign tool to lure people re-elect him for the county's top seat. Among his major achievement is the modern market he built for the hawkers in bid to re-organise and centralise the traders and reduce human congestion.
The second aspirants is the little known Deputy Governor, Joseph Rutto.  He has hinted he will wrestle with his boss to have things done his way saying that Kinuthia has had his shortcomings though he didn't specify.
The third is senator James Mungai Kiarie alias Jemo. Kiarie who is rarely seen at the county has also accused the incumbent of under-performance saying he will 'fix' projects in the county.
"My hands are tied. I don't have money and I have great thoughts for this great county, Nakuru," says Mungai.
The fourth aspirant in the gubernatorial contest is the chairman of the National Transport and Safety Authority (NTSA) Lee Kinyanjui. The former MP for Nakuru Township who served for one term (2007-2013) lost in the nominations for the governorship to the incumbent, Kinuthia Mbugua. He has said he will resign when elections nears to campaign against Kinuthia saying he has his lessons learnt after losing in the last election.
"I have rebranded myself and have gathered the momentum to unseat Kinuthia. After losing last time I had to re-evaluate myself and now I am ready to battle it out with him," says Kinyanjui.
National Campaign Against Drugs and Alcohol (Nacada) chairman, John Mututho has not been left out in the race. The former Naivasha lawmaker who also served for one term (2007-2013) had fronted himself for the race in 2013 though he quit days later leaving Lee and Kinuthia to battle it out. He didn't manage to retain his parliamentary seat and lost to John Kihagi. He has already said that he will resign in February, six months to election to enable him campaign for the gubernatorial position.
"Nakuru is known for agriculture but the state of the roads is wanting. I want to better our roads to enable the farmers transport their farm products in time to the market," said Mututho.
There is no female aspirant so far who has shown interest. The five are now positioning themselves to win the Jubilee nominations towards the next election.
Source : Hivi Sasa