Peugeot have taken a knock of late with financial pressures and a decrease in car sales.  But the French manufacturer is looking to turn it around.  The 208 GTI has been a step in the right direction and now they've launched the new 308.
Peugeot 308 Exterior and Interior
The revamped 308 looks the business.  The compact hatchback is sleek, stylish and quite sporty looking.  A chrome surround grille is encased by full LED headlights which features the Peugeot feline signature.  The rear does have elements of the Mercedes-Benz A-Class  and Audi A1 to it, but this only adds to the desire for them to compete in the premium segment.  The front and rear overhangs have been reduced as it's become the first Peugeot to use the new EMP2 platform.  Although decreasing it in width and length, space hasn't been lost and the 308 is best in class with boot space at 420-litres, increasing to 1309-litres with seats folded.  This is where the 308 excels.  The cabin can easily fit five adults and in top-spec Feline trim has a panoramic roof which adds to the feeling of spaciousness.
The Peugeot i-Cockpit also revolutionises the 308 and this includes a 9.7-inch colour touchscreen which displays heating controls, satellite navigation, vehicle information, media and telephone, a compact steering wheel, a high-positioned instrument panel and a high centre console.  The latter is simplistic without the usual enslaught of buttons and knobs that are usually never used because drivers don't know what they do.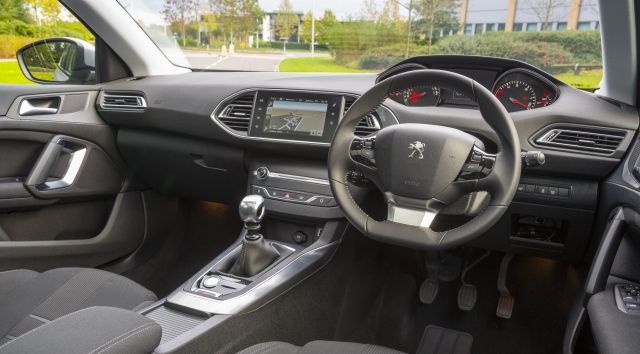 With the instrument panel sitting higher it is easier to see and stops the need to look down and avert your eyes from the road.  Our only criticism is the fact the rev counter dial is back to front.There are four trims available: entry level Access, Active, Allure and top of the range Feline.  Access features LED daytime running lights, cruise control with speed limiter and Bluetooth.  Active adds dual zone air conditioning, rear parking sensors, a 9.7-inch colour touchscreen and electric driver lumbar support.  Allure extras include front fog lights, reversing camera and front parking sensors and electric folding door mirrors.  Feline adds 18-inch alloy wheels, passenger lumbar support, keyless entry and a driver assistance pack.
Peugeot 308 Engine and Driving
As the first Peugeot to use the EMP2 Platform it makes it lighter and agile when driving.  The smaller steering wheel, although initially funny to see, adds to this agility and steering feedback is quite responsive, although at higher speeds it lacked some feel.  The wide stance of the platform adds to car control and makes it a solid drive, ideal as a family car for long journeys.
A mixture of engines are available on the 308, the award winning THP, a 3-cylinder petrol and the e-HDi diesels.   The HDi 92 1.6-litre diesel produces 92bhp and has a 0-62mph time of 11.3 seconds.  Though pick can be quite slow at times it wins with its fuel economy figures.  It emits just 99g/km of CO2 and has a combined mpg of 74.3.
The 1.6-litre THP 156 petrol engine goes from 0-62mph in 8.4 seconds and with 156bhp available is rather a nifty engine.  Downside it returns 48.7mpg and 134g/km of CO2 making running costs a lot higher.
During 2014 the BlueHDI engines with a record 82g/km of CO2 emissions will be released, as well as a turbocharged three-cylinder petrol engine.
Peugeot 308 Safety
Available as standard or as an option is blind spot monitoring and the driver assistance pack includes dynamic cruise control, an emergency collision alert system and braking system.  There is also a reversing camera and an electric handbrake.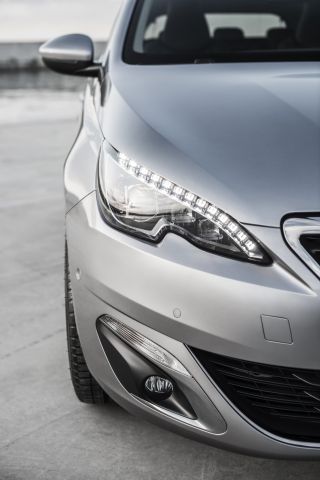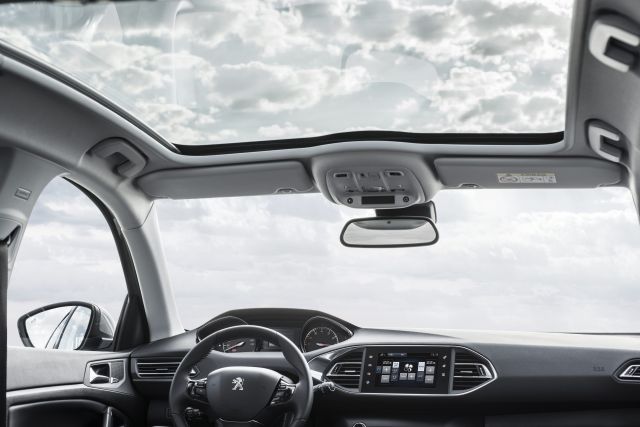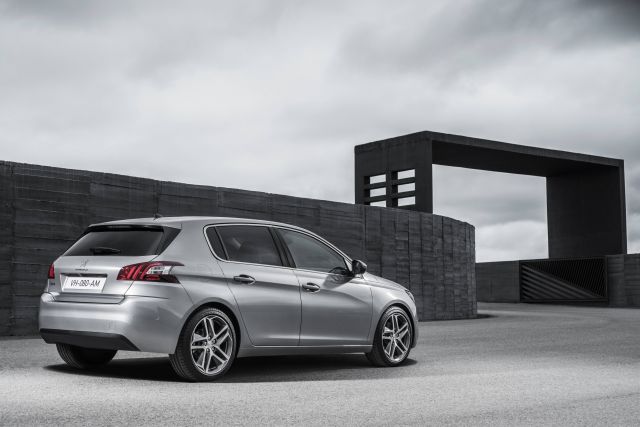 What Are Your Thoughts
Share with us what you think about this article