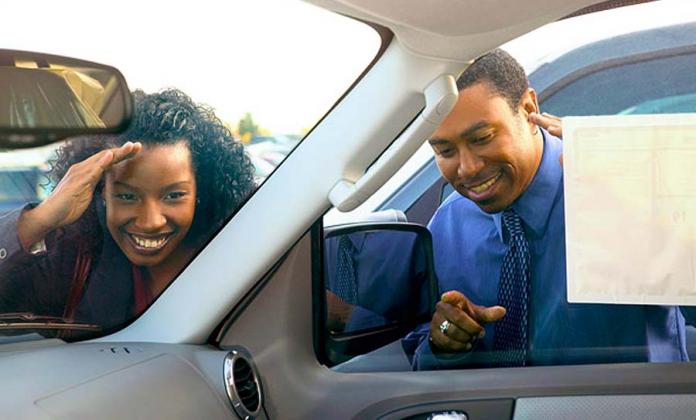 After we get our first job, the first big purchase that rings in our heads is buying our first car. At that stage we don't usually know the process to follow when trying to acquire our first vehicle.
With an increase in internet penetration coupled with the number of online classifieds, e-commerce and social media websites, finding a used car is as easy as clicking a button.
Here are some steps that you can take to ensure that your purchase from a vehicle seller in Kenya is authentic. Take all the necessary measures to avoid loosing your money.
1. BUDGET: 
Know your Budget and Needs. It's very important to have a realistic idea not only of what you can spend, but also of what you should spend on a used car. Just because you can afford it doesn't mean it's a good option for you. You can start off with an online search to identify what is within your budget.
2. INSPECTION: 
Once you have identified your preferred car, ensure it is well checked by your mechanic or through a third party valuer like AA Kenya or Reagent who will be able to give you a better indication of the car's value as well as spot any major mechanical problems.
3. CAR OWNERSHIP: 
When buying from a private seller or organisation, you should obtain a copy of the Original Logbook from the seller/owner. This shows proof of ownership.
4. VERIFICATION: 
Conduct an Online Logbook Car Search using the car's registration number to confirm the details of the logbook against the Search Results. This ensures car ownership, that the car duty has been paid in full, engine and chassis number have not been tampered with thus it ensures that the car has not been stolen or used for something illegal.
5. SALES AGREEMENT: 
Write a Car Sales Agreement Contract where you, the seller/owner and a witness should fill the details of the car and sign.
6. PAYMENT
The best form of payment is through a banker's cheque or money transfer (i.e. Bank Transfer or RTGS) since you get a receipt as proof of payment.
7. DOCUMENTATION
Get a copy of the car owner's PIN number and ID card then request them to initiate an Online Transfer Of Ownership through the NTSA TIMS platform.
8. TRANSFER FEES
Pay for the Purchase Tax and Transfer Fees which are based on the car's engine capacity through the TIMS Online platform.
9. INSURANCE COVER
Now get your Comprehensive Car Insurance Policy from your preferred provider or you compare Premium Rates Online from various insurance aggregators like InsureAfrika or PesaBazaar.
You might also be interested in the following:
What Are Your Thoughts
Share with us what you think about this article